This Saturday is February 14th, also known as Valentine's Day! Whether you're in a committed relationship or casually dating, there is a perfect date idea in this article for you. And since no date is complete without the ideal outfit, we've planned out the cutest clothes for every way to spend the big day.
Night at the movies (Fifty Shades of Grey, anyone?)
Nothing says casual but fashionable like skinny jeans, a comfy sweater, and a nice pair of heels. Perfect for staying warm inside the theater but staying fabulous.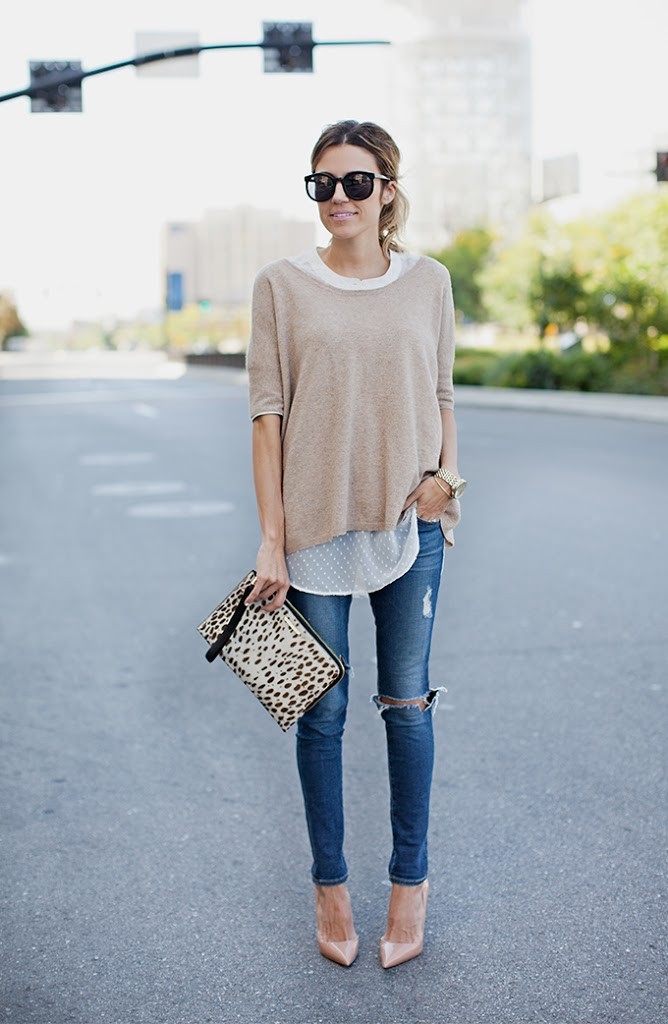 Dinner date (casual)