Here's a look at a few top stories in entertainment and pop-culture news in your Sunday Paper!
The First Lady is not only dropping the mic, she is also dropping rhymes from the White House.
Earlier this week FLOTUS collaborated with Saturday Night Live's Jay Pharoah to rap about the importance of going to college. The inspirational tune 'Go To College' is FLOTUS' debut single that charted at number two then rose to number one on the Billboard + Twitter Trending 140.
The song is to help support FLOTUS' 'Better Make Room' and 'Reach Higher' initiatives to promote the widespread of college-readiness and education completion for teens.
FLOTUS isn't the only one dropping music from the White House. President Barack Obama charted at number two on the Billboard + Twitter Trending 140 with his feature on JX Cannon's single 'Pop Off'. Cannon's single was inspired by Obama's vicious one liner, 'If folks want to pop off and have opinions about what they think they would do, present a specific plan.' This line came as a rebuttal from Obama after being fed up with political leader's xenophobia as a result to the Syrian refugee crisis.
Check out 'Pop Off' here:
Michelle Obama drops the mic after talking about dating POTUS
Former Daily Show host Jon Stewart made a special guest appearance to discuss politics.
This has been Stewart's first appearance on the show since his final episode that aired back in August. Stewart has taken his witty banter and progressive commentary to Capitol Hill to support first responders from the terrorist attacks of 9/11 who now suffer from terminal illnesses.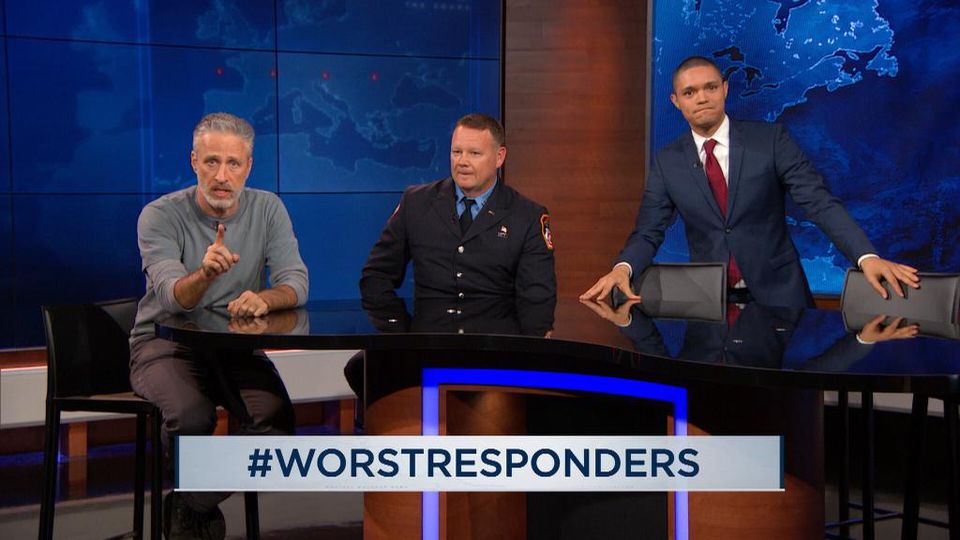 The segment includes a clip of Stewart's visit to congress accompanied by first responders to lobby the passing of the Zadroga Reauthorization Act. Stewart directly calls out Senate Majority Leader Mitch McConnel and House Speaker Paul Ryan for their failure to act. Stewart urged audience members to take to social media with the hashtag #worstresponders to pressure congress to help these responders who suffer.
Since the episode aired House Speaker Paul Ryan said that congress will reauthorization the Zadroga Act in a comprehensive bill. That bill will be up for a vote this upcoming week.
Jon Stewart's impersonation of Donald Trump is PERFECT!
Ed Sheeran is calling it quits from social media for a while.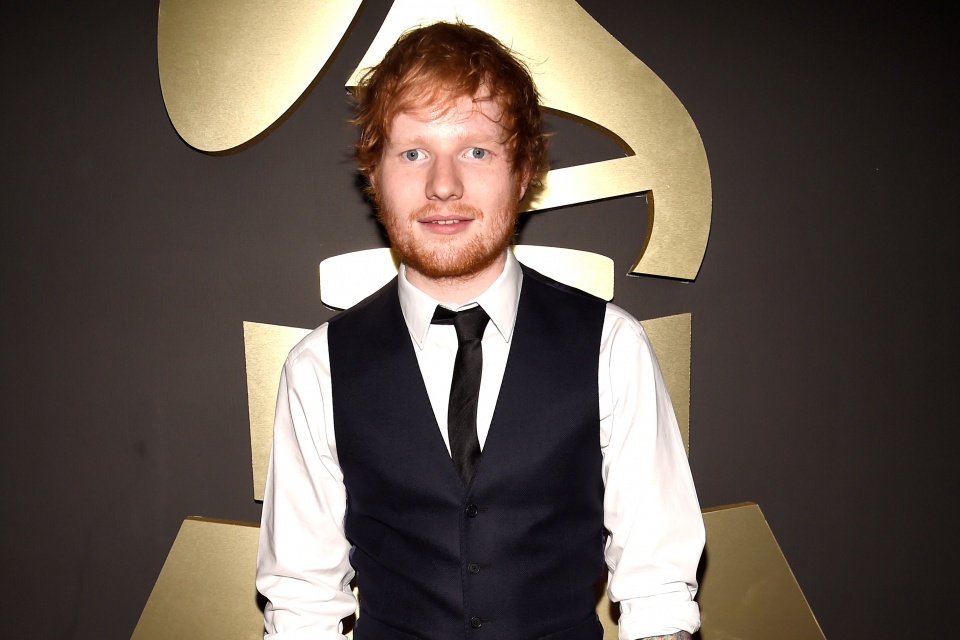 The Grammy nominated singer took to Instagram on early Sunday morning and posted a message for his fans.
The post reads: "Hello all. I am taking a break from my phone, emails and all social media for a while, I've had such an amazing ride over the last 5 years but I find myself seeing the world through a screen and not my eyes so I'm taking this opportunity of me not having to be anywhere or do anything to travel the world and see everything I missed. To my family and friends, if you love me you will understand me buggering off for a bit, to my fans, the 3rd album is on its way and is the best thing I have made thus far. See you all next autumn, and thank you for being amazing. Ed X."
No word has been said whether or not he will be attending this year's 58th Grammy Awards. Sheeran's song 'Thinking Out Loud' is nominated for Record Of The Year, Song Of The Year and Best Solo Performance.
At least we can look forward to a third album from our favorite ginger!
One Direction is also taking a break next year.
Tell us what you think about FLOTUS' new song, Jon Stewart's impression of Donald Trump and your favorite Ed Sheeran song using the hashtag #GlamorousPaper