You've probably thought about it at least once or twice. Volunteering, that is. How can we not? Everyday you're forced to witness the more obvious cases of individuals' misfortune. Not to mention, all the well-hidden cases that we unknowingly encounter on a regular basis. Unfortunately, finding a volunteering program isn't as easy as the passing thoughts you have. The effort it takes is probably a big turn off for most volunteer considerations. So, in order to save you some time, some guilt and get more people active where it really matters, this is volunteering made easy.
Summer is officially over. Now, we must delve back into the swing of mundane, day-to-day life under the cold, looming shadow of fall. No use being upset, though. The end of one chapter only means the beginning of another. And what could be better than a season filled with holidays? Sure, the stress and strain that can come with family functions and gift giving sucks. Although, usually the good outweighs the bad and reminds us to be grateful for what we have. Unfortunately, for some, the holidays are a reminder of how little that may be.
There are all different types of volunteer programs. You can volunteer abroad. You can volunteer at your local food pantry. Or, if you prefer the company of animals, you can volunteer at an animal shelter. Whatever you choose, make sure you do your research. Some programs require a payment (usually the abroad programs) for your stay and meals. There are also programs that require to volunteer for a certain period of time, so make sure you're ready before you commit.
I know what you're thinking…why is volunteering so complicated? Shouldn't they be grateful for any help they get? And why am I paying to volunteer? Truthfully, it all depends on the program. Just know this, there is a rhyme and reason to their requirements. And, while volunteering isn't simple, it is worth the effort.
Volunteering Abroad: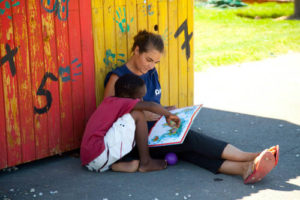 If you're volunteering abroad, the cost of your stay and your food is often your own responsibility. Some programs will offer housing at little-to-no cost, but often its wherever they can fit you. What is great about abroad programs is that you can kill two bird with one stone. You can travel outside the familiarity of your world while helping others. You can also meet other people that have traveled from their foreign countries. Volunteering abroad is a melting pot of different cultures and countries, one that brings people together for the greater
Remember, most programs will not include food, flight or stay, so make sure you research!
Sites like, Go Abroad, will offer you a base for multiple programs. You choose your destination, duration of the program and the cause. Then, the site will gather programs related to your specifications. This is one of the relatively easy ways to search for programs.
Global Vision International, has been around for nearly twenty years and sent over 25,000 volunteers overseas. While volunteering isn't all about the numbers, it's good to go with a well-used program. This way, you'll have more resources and advice at your disposal.
Volunteering With Animals: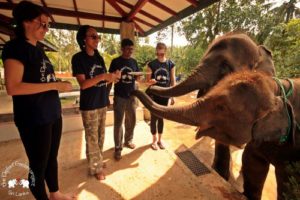 You don't have to volunteer with people. If you have a passion for the creatures we call our best friends, there are plenty of programs for you. Again, these programs can be close to home far into your uncharted territory.
Much like the Go Abroad site, One World 365, offers a platform in which you can filter through tons of programs and find your best fit. With One World 365, you can even choose your preferred species and eliminate costly programs.
If you want to stay close to home, contact your local animal shelters and veterinary offices to discuss any opportunities they have available. As, animal shelters are often crowded and very busy, this can take a little time. Be patient, but persistent.
Local Volunteer Programs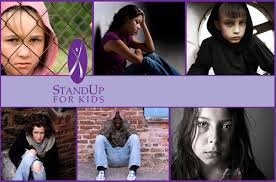 As for local volunteer programs that expect a certain period of work, it is mostly to ensure body count. If you are accepted as a volunteer, people are counting on your help. If a volunteer backs out or doesn't show up, then that space must be filled. Finding volunteers can take some time, especially for programs with children that require background checks. So, if you can't do the time, don't waste their time. In a way, volunteering is much like a relationship: you're making a commitment to the program and their making a commitment to you. Don't let them down.
Programs with children are some of the most popular, now. Especially with so many people speaking out about homeless youth. These local programs can be a bit harder to find reside primarily on the West Coast. Stand Up for Kids, for example, allows volunteers to make a positive impact on homeless youths' lives. They locations are limited, but programs are constantly trying to expand.
For something a little simpler and accessible on a day-to-day basis, the best approach would be to contact local churches. Your religion, or lack thereof means little to them in the face of helping hands. A lot of churches, especially in larger cities, offer food, living and job-search support for less fortunate families and individuals. All you have to do is call around or go into a few churches and see where and for what your help may be of use.
If you have the means, volunteering is definitely something to consider. You never realize how much impact you can have on the lives of others. Putting good into the world is never something we should be afraid of, no matter how daunting the process. Hopefully, this article will inspire you or re-motivate you to find your program.
(Visited 52 times, 1 visits today)