I'm a social media intern for Lisa Stewart Jewelry in Beverly Hills, California. Yes you read that right, a social media intern. You might be wondering, "is that even a real thing?" How could I possibly be interning for something we do for fun? Somehow, and fortunately for me, it is a real thing. It's probably not as glamorous as you're picturing. But I am only 19-years-old and managing all of the social media for a company.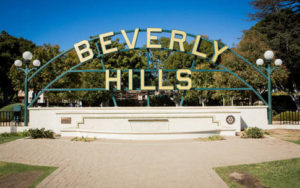 Twice a week, I drive from UCLA to the office which just happens to be off a certain street called Rodeo Drive. You might recognize that sign in the photo above. I happen to work right behind it in a mansion turned office. Even though I pass the Beverly Hills sign and Rodeo Drive twice a week, I still cannot believe I work there. Granted, it is for free. Social media skills aren't that uncommon to be highly paid for unfortunately. However, I'm not going to turn down hanging out in Beverly Hills, surfing Pinterest, and posting to Instagram twice a week.
As a social media intern, my main focus is improving Lisa Stewart's overall Instagram aesthetic. Basically, it's my job to make sure the Instagram page looks pretty and is cohesive. My job then is to surf Pinterest for hours on end in search of beautiful photos that can enhance our feed. I post for #turquoisetuesday with pictures of teal typewriters and oceans. For #womancrushwednesday, I pull photos of inspiring and beautiful women such as Jennifer Aniston or Margot Robbie. #Foodiefriday posts are my favorite because I get to post photos of amazing food, like geode inspired cakes.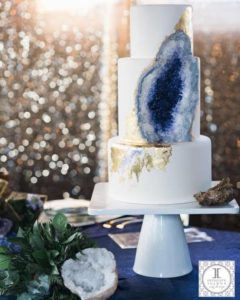 All in all, being a social media intern in Beverly Hills has many perks. I get to do what I enjoy and put it on my resume as actual work experience. If this sounds appealing to you and you hope to work with social media one day, I recommend searching for an internship that will you give the ability to pursue your passion like mine does.
Do you Glamorous people have an internship you're dying to tell us about? Please gab away and comment below/tweet @GlamorousPaper a selfie of you at work!
(Visited 56 times, 1 visits today)