Halloween; a time when the leaves have all changed color, the air is crisper and stores are already shoving Christmas down customers' throats. Halloween is a big deal for a lot of people- bigger than most major holidays. And, what's not to love? Halloween is the one night where you can be somebody entirely different, or, finally be yourself. In many ways, Halloween is a night of 'anything goes'.
If you're like me, the moment November 1st hits, you're right back to counting down the days until the next Halloween. You've got your costume ideas down to a select few. By the time summer rolls around, you're stuck eagerly staring at your finished product in the closet for four months.
Not being overly prepared for the night of sweets, horror and the year's most popular movie characters doesn't make you any less of a fan. In fact, most people wait until last minute to even consider the possibilities of their potential Halloween costumes. The last minute decision can leave your gas tank on 'E' as you try desperately to sort through the leftovers at costumes stores.
So, in the spirit of creativity and being eco-friendly, here are some tips for all you last minute party-goers.
1. Paper Bag Princess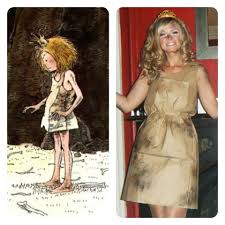 Arguably the easiest and cheapest costume to throw together, is the "Paper Bag Princess." It is the ultimate last minute assemble for story book fans or those with simple but creative taste. To execute, go to your local grocery store for a few large paper bags, or a few packs of paper lunch packs. Wallah! You're a "Paper Bag Princess"!
2. Zombie Barbie
Putting a sick twist to a universal child's toy, the "Zombie Barbie" is perfect for those who know how to work their magic with a few makeup brushes. Cheap alternatives to the most expensive of professional makeup to make this costume are toilet paper and eye-lash adhesive. You can grab a cheap wig at your local discount store, or go natural. Either way, you're guaranteed to make a big impression on the general public if you walk out of your home looking equal parts Barbie-beautiful and cringe-worthy.
3. Lara Croft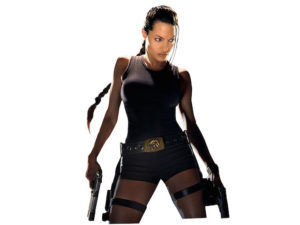 If you're into films or video games, or just have a general appreciation for all things 'badass' then Lara Croft from "Tomb Raider" is the costume for you. Played by Angelina Jolie, Lara Croft is one of the most iconic female movie characters. She has the strength and attitude of her male peers and the sexiness to back up all that sass. Her costume is a lot easier than her personality, though. Most of her costume consists of clothing and accessories you probably already have lying around the house. The smaller pieces, like gun holsters and weapons can be bought at your local dollar store or Halloween supply shop. If you're feeling super nifty, you can even use your own belts to create a more vintage look for the costume's straps.
4. Solar System
With a couple quick picks at your local craft store, nothing too fancy and nothing too expensive, you can show off your astral-love by sticking the solar system to your body. Your costume will be out of this world. Yes, I went there. What's more? It's the perfect costume for perfectly bad puns and unsuccessful but admirable pick-up lines. Use it to your advantage, because you'll have the world wrapped around your finger (pun #2, you're welcome).
5. #Basic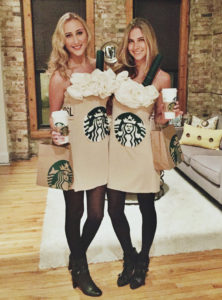 When you can catch the scent of pumpkin spice coming from your local coffee shop before the first leaf of autumn falls, this costume has your name all over it. Beware, this costume is an invite for some of the harshest critics but you definitely get kudos for being creative and crafty. So if you're brave, or dedicated enough to your favorite caffeinated beverage, go for it! You won't get another chance for another 364 days.
6. Video Game Characters
Mario and Luigi. The dynamic duo. You'd no doubt struggle to find a person who doesn't have child memories that include the red-clad and green-clad brothers of Nintendo. This costume idea can extend to a fellow procrastinator and the final product is both cute and significant to majority of your peers.
7. Old School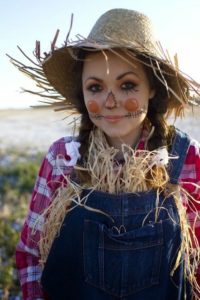 Do you remember the days when grabbing a broom and a witch hat was all the rage? Or, maybe you were more of a plaid shirt wearing, hay stuffing kind of trick-or-treater. Those were the days of simplicity and the single-minded purpose of getting as many sweets packed into your pillow case. There's nothing wrong with kicking it old school, either. Find ways to spice up an ordinary costume and make it more original.
Remember, anything goes. Judgement is like a whisper in the wind for this one night, so don't waste it. With so many DIY tutorials, it's easy to make the most rudimentary costume, or the most intricate, without scraping your pennies together and regretting it the morning after. Nothing is impossible with the power of internet and your own imagination.
(Visited 79 times, 1 visits today)