The fanny pack: a classic 1980's accessory that was not only incredibly stylish, but also functional. After falling to the wayside for a few decades, fanny packs are slowing creeping their way into mainstream fashion. With all the other 1990s and 1980s trends coming back into play (hello, Superstars!), this is not suprising! Scrunchies made their revival a few years ago, we should have seen the fanny pack fever coming.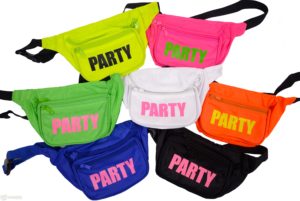 Fanny packs are coming into mainstream fashion with full force. They're a music festival and college frat party essential. If something is a popular fashion accessory at Coachella, then you know it is hip and trendy. I personally own one that says party that you guys can see above. I also have a Texas flag themed one (#texasforever) that is a high school graduation gift from a friend. Consequently, the revival of the fanny pack will not be ignored with such a mainstream presence like this.
Not only is the fanny pack undeniable functional, but it is a fashion statement in itself. Nowadays you can find all sorts of different fanny packs. There are ones with galaxy prints, American flag prints, monogrammed ones, and even clear ones to show off your valuables. Search for a specific type of fanny pack and you'll most likely find it nowadays! Need a pineapple themed one for a Hawaiian luau? You got it. What about one with cats all over it? Don't worry, you can find that too.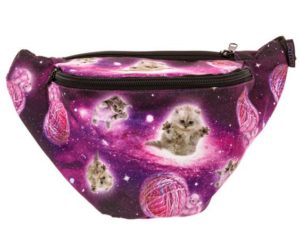 With popular trends from the 1980s and 1990s taking over mainstream fashion, we can expect this fanny pack revival to last a little while longer. We're not complaining though. Any fashion accessory that looks cute and can hold my stuff hands free is something I can definitely support.
So Glamorous people, are you hopping on the fanny pack trend? If so, comment below and tell us about your fanny pack! Or even better, tweet @GlamorousPaper and show us your fav fanny pack outfit!
(Visited 71 times, 1 visits today)