Austin City Limits is a three day music festival located in Austin, Texas. Austin is known for its amazing food, The University of Texas at Austin, live music, and hipster attitude. This year, the festival is celebrating its 15th year anniversary over two weekends. Some major artists that will be there are The Chainsmokers, Flume, Kendrick Lamar, M83, Radiohead, Mumford & Sons, and many more.  To add to the music, local favorite restaurants serve up some unique and delicious food. A few popular stops include Amy's Ice Creams, Torchy's Tacos, Tiff's Treats, and Mighty Cone.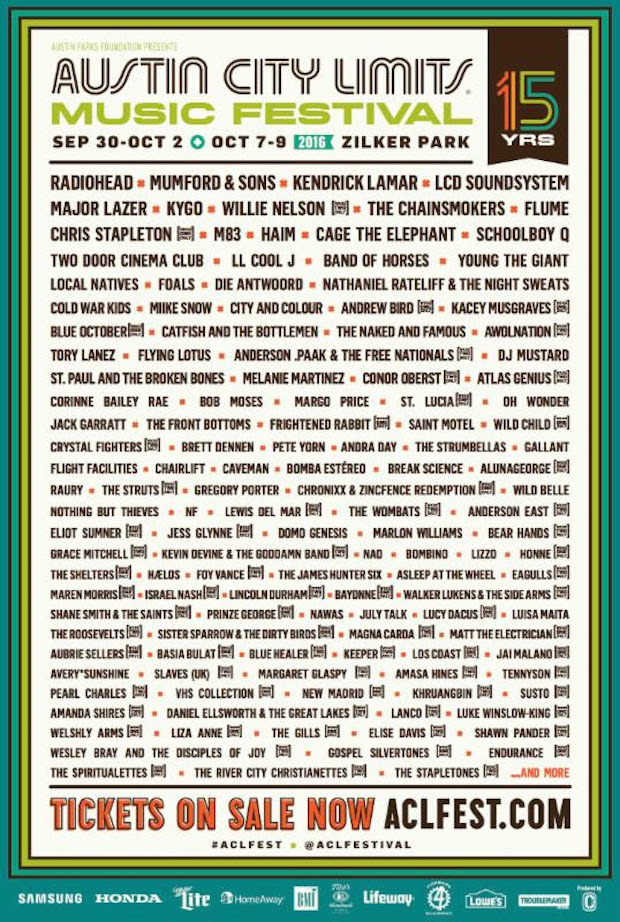 Since I'm originally from San Antonio, Texas, (which is about an hour south of Austin) here's a local's perspective. My first time going to Austin City Limits (ACL) I was a junior in high school. It was one of the best weekends of my life. I went with a giant group of friends, dressed like a typical trendy teen, and enjoyed myself for every single second of it. My favorite part was being seventh row for Kendrick Lamar. I sat on a friend's shoulders, and looked back to see 100, 000 people behind me. This year will be my third year to go to the festival!! With the great memories I've already made, I'm extremely excited to be able to attend again.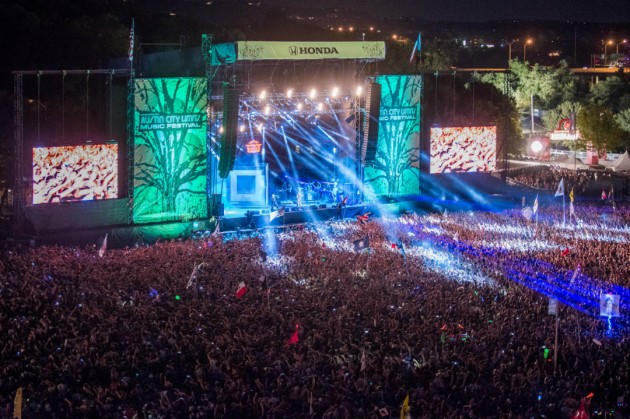 So how does ACL seem like Coachella? Being a student at the University of California at Los Angeles, I attended the Coachella Valley Music and Arts Festival in April. (I've already bought my ticket for 2017!) Coachella and Austin City Limits have many things in common. I describe ACL as the 'Coachella of Texas' when telling people about it for the first time. Both festivals have similar artists playing to huge crowds on a giant field, boho styled attendees, delicious food trucks, and easygoing vibes. As a veteran of both music festivals, I can say that even though they're inherently similar. While they're both very similar, you need to attend both to really understand the experience of each weekend.
If you're ever in Austin during the beginning of October, have $250 lying around, and love a good time, I highly recommend going to the Coachella of Texas, the Austin City Limits music festival.
Have any of your Glamorous people ever been to ACL? If so, comment below and tell me if you had a mind-blowing experience like I did at Kendrik Lamar! Or tweet @GlamorousPaper your favorite festivals looks from your past events!
(Visited 148 times, 1 visits today)