As women, we have hundreds of years of stereotypes and gender-expectations that we are still overcoming. We've come far, but equality is still a work-in-progress. We all have our strengths and weaknesses as individuals and what better way to improve both than to break down gender stereotypes and take on the tasks often thought of as 'masculine.' Why rely on men when we can rely on ourselves, right? We can do more than fold laundry, cook and take care of the kids, and we've been proving it to the world more often as time goes by. So, in the spirit of the strength of women, here are a few things that we think every woman should be able to do on her own.
1. How to Change a Tire

One of the worst things that can happen to any person is getting a flat tire. When you don't have a spare or don't know how to change it, you're pretty much S.O.L. And, if it happens in the middle of nowhere, you better hope you brought some walking shoes. Most cars come with donuts, but some come with full size spares. Regardless of what you have to work with, its imperative to know how to change the tire yourself. Relying on strangers for help can be risky, especially if you're a woman.
It's the sad truth of the world that changing a tire is thought of as a more masculine trait. I've lost count of how many woman I've heard say, "I always had my (insert any male figure) to do that stuff." Except, when you don't have them around to save you the physical and mental struggle, who will help you? Better learn to help yourself!
2. How to Be Independent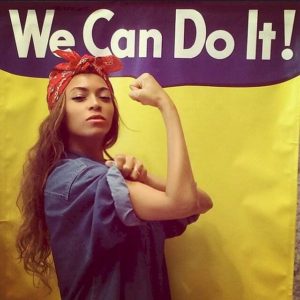 This is a knowledge that should surpass gender, sex and sexuality, to be honest. Although, in my experience, the pressure to settle down or have a partner is most heavily put on women.Being on your own isn't easy. For some, it's impossible. It is important to be able to find your independence and comfort in the ability to function without the help of others. That's not to say that you can never reach out to family or friends when in need. Rather, it's a process that helps you find yourself; your strengths and weaknesses.
Being independent is not a concept as simple as "being single," either. It's more about relying on yourself and being able to live without dependency when its not an option. Discover yourself. Learn to love yourself. Knowing yourself and loving yourself will, in turn, give you the foundations for a more confident and stable role in future relationships, be at business, familial or romantic, etc.
3. Checking and Maintaining Car Fluids

Another car-related how-to. I know, it's often confusing and annoying. I always thought to myself, "what's the point?" when I could always ask my dad for help. At least, that was until my car refused to go over 30 mph on the highway. The cause? Old and low transmission fluid. It was a lot scarier than it sounds, though it could have been worse. Like many people, I got lucky.
We all know it can be easy to ignore something as (seemingly) simple as checking your fluids. You've got 1 million other things to worry about, so it's the last thing on your mind. But, the easiest way to keep your car running longer and smoother is to check and maintain your fluids, especially your engine oil, on a regular basis. Don't be that person that putters into the auto shop with "rip me off" stamped across to your four head. Know everything you can about your car. Just for the simple fact that you're female – you are an easy target to be taken advantage of.
4. Hang a Picture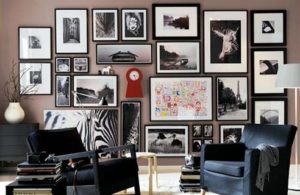 Decorating is fun. Putting a special touch to any place you rent or buy is what makes it " your home." It can be a chance to show off your unique style, your character and your skills. Whats not fun is spending twenty minutes trying to figure out if a frame is leveled or watching the dry wall crack as you hammer a nail into it. If you can't get the frame or art piece leveled, you're bound to drive yourself (or an unsuspecting guest) crazy. Like most things in life, YouTube can save you a lot of trouble. There are plenty of videos explaining what tools are and how to use them. Its a few minutes that will save you a lot of frustration. So before you hurt your home or yourself, do a little research.
5. How to Balance a Checkbook
This how-to seems a bit irrelevant since writing checks is something of a rarity, nowadays. Still, its a habit that can help you keep track of your money and maintain your savings. Since debit and credit cards make accessing your money effortless, losing track of your balance is easy. Not to mention, when its all gone, you can't even remember what you spent it on.
Checking your statements online or in the mail is important but carrying a checkbook around can help, too. You don't have to write checks, its the money tracking you're after. Anytime you hit the ATM, swipe your card or even use cash, jot it down. It also helps to make note of where the money is going. This way, you don't have to sweat over the possibility of your card getting declined or wonder what you're spending all your hard earned money on. Its a good habit to get into if you're looking to build up your savings or just to keep better track of it.
 There are countless other tasks, both day-t0-day and more serious, that society often assumes women can't or shouldn't do. These are just a few petals picked from the entire flower. Just remember, anything they can do, we can do, too. Be strong, be resilient and be knowledgeable.
(Visited 37 times, 1 visits today)