Okay, so here is what happened with Lena and Odell – don't worry, it was confusing to me at first too – but let's hop right into it.
Someone explained it perfectly on an EW Facebook comment on an article about this situation: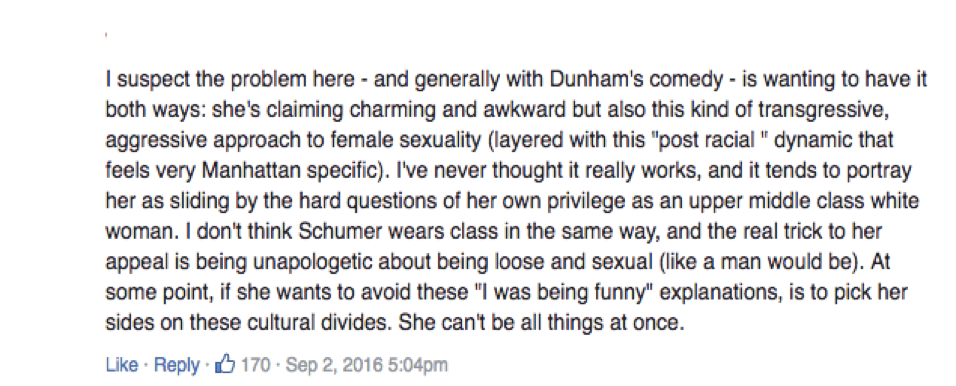 So… first thing first. 
Lena made an assumption about Odell Jr., on Twitter and in an interview. Lena stated that she assumed Odell looked at her like she was not his type, not even knowing what Odell's type was at the time of this comment. I don't even know Odell's type. I don't know anyone who does, famous or not.
Lena proceeded to say; "she thought she was not his type by the standards of shape he likes on women." They were at a Gala, so Lena was presuming that his type was a model figured woman. In my attempt to try to find a silver lining, assuming that men like model shaped women is that not that weird to assume in general. The weird part comes later on – I know the situation seems very adolescence right about now.
Lena was conspiring up scenarios in her head about what Odell was thinking. Situations and movements that were going on his head, but were they really? That is the question. Lena posted a rampage on Twitter that said in Odell's head he was thinking she was a "marshmallow." Lena even went on to say that he was thinking she was a "child or a dog." What all these tweets conspired up was the fetishizing of African-American men in the community. And from the looks of it, many people agreed with this on Twitter. Not only was Lena fetishizing Odell, she was fetishizing herself.
Lena then went on to say she had an attraction to Odell Jr., which is the okay part of the story. There was no issue with that aspect of the situation. But, to assume that Odell wanted to automatically have sex with her because she was a female is where this situation gets weird. Lena getting "rejected" by this athlete was too much for her to assume in this situation because he had not said one word to her at all. They never had a conversation, so why was Lena making these assumptions on Twitter and in interviews about the apparent situation at hand? The assumption that every guy wants to have sex with a walking human being is false. Not all men are sluts or the male equivalent of that.
I find it a little weird that Lena made a huge public display about the entire situation that never happened. What do you do in that situation? Where was her press team when she was tweeting these tweets? If it was about her "insecurities" all along, then why would she be Tweeting them knowing her huge fan base? Nothing against the insecurities, we all have them, but why go on a tweet spree about a scenario that never really happened?
That begs the question that should celebrities have some supervision on what they Tweet. Because if this was about her "insecurities," she shouldn't have been tweeting these thoughts in the first place and simply just stating them to Amy Schumer instead. But, what do I know? I mean the situation started because she told Amy Schumer what happened and they were having a discussion about it. She stated that in an interview, so that could be where it was even derived from.
The thought that these male athletes are on a pedestal is enough, but to assume they have to talk to someone at a Gala is another story. A ton of famous people do not associate themselves with other famous people at Gala's or get together's in a public setting. It is simply said, no one has to talk to anyone. If this was the real world, normally people don't just go and talk to people randomly. They would scroll on their phone to try and pass the time on social media.
That leads to this question: Was she in the right? Was she in the right to tweet these thoughts? (Again, Twitter is about formulating your thoughts and posting them without thinking about it.) Celebs should have this right, because well, they are real people too; but, in these instances, it does lead to the question of supervising of their tweeting. When things like this happen, it makes me think otherwise. And from a personal standpoint, blaming this situation it on her "sense of humor" is a cop-out move. Her sense of humor does not make much sense to explain why she was tweeting what she did.
Odell was a trooper about the entire situation – he stated he did not want any problems with her and that was simply it. I am sure the entire situation was awkward for him since he never actually had a conversation with her. He was technically becoming famous for not saying a word. Which is probably weird on his end. All and all, Lena has a lot to figure out about the Twitter world – people will choose any moment to say something negative, but does that mean she should fall prey to it in the public eye?
What do you think Lena should have done? Was she in the right? Or was she in the wrong? Comment below and let us know what you think!
(Visited 139 times, 1 visits today)