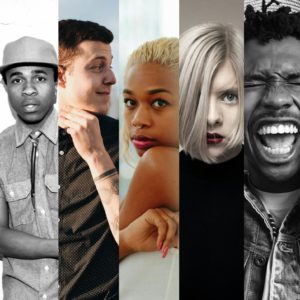 New artists pop up almost daily. And although the discover category on Spotify is  e v e r y t h i n g  for staying on top of new music, it's still hard to always keep up. Here I have five unforgettable artists that I'm dying to share. They cover the gammit of new hit music that will keep you groovin' for days and nights to come.
 ALLAN KINGDOM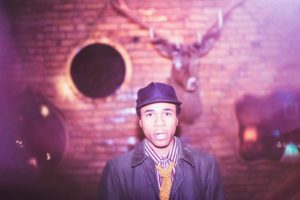 Allan Kyariga, better known as Allan Kingdom, is a Canadian born rapper who moved to Minnesota as a young boy. Kingdom first hit the scene when after dropping his mixtape "Trucker Music" in 2011. However, his abilities didn't make a huge debut until appearing out of nowhere in Kanye West's hit song "All day." The song not only puts him on the radar but lands him a spot in City Pages as best hip hop artist of 2014. Kingdom's sound is not only refreshing, but the best part is that he actually has something to say. The rapper's lyrics run deep and every song holds a story. Kingdom's most recent album drop, "Northern Lights" shows how truly talented he is. This album is the next step in showing the world that he's not one to look past. With his unique rhythm and killer beats, Allan Kingdom is one to keep a close eye on.
DYLAN DUNLAP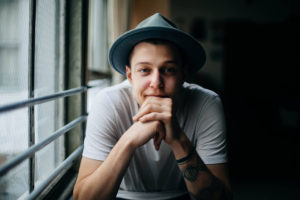 Dylan Dunlap, a Los angeles based Indie rock singer, found his love for music at a young age. He grew up pursuing the industry in any and every way he could. For the past three years, Dunlap has been performing his original songs on the of streets downtown Burbank for hours at a time. Dylan first made a debut performing on season 8 of The Voice. He has gone on to open for various artists including icons like Molly Ringwald and is set to open for Phil Wickham and Howie Day. Dylan's first major release was his single "Ella" in 2015. This release lead up to his latest album "Thoughts Become Things" which was dropped February of this year. The 20 year old singer has a passion that is almost palpable when he performs. Not to mention his distinctive tone will also have you hanging on his every last word. You've been fairly warned now to keep an eye out because Dylan Dunlap is taking the industry by storm.
ABRA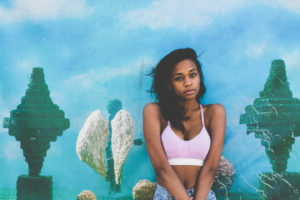 Abra, the Atlanta retro r&b singer, combines vintage vibes and synthesizers to create a sound unlike anything the industry has heard in quite some time. Abra has a voice that is smooth and sultry, completely enveloping you in her music. This is probably why I find myself listening to her 2015 song "Fruit" on repeat. The hit song is one of many on her album "Rose" which released June of last year. According to Billboard Magazine the album has the idea of "loss of innocence" strewn in between the lines. Abra's latest project, "Princess", holds similar 80's qualities and her hit, straight from the EP, "Cry Baby" does not disappoint. Abra not only has a knack for music but one for fashion. The artist continually makes a statement in her appearance whether she is performing or filming a music video. Abra is on the verge of becoming a sensation and is an influential woman to keep an eye out for as she is already making major waves.
AURORA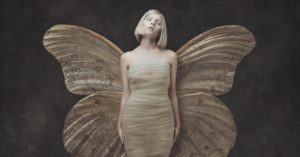 Aurora, a 20 year old norwegian singer, is bringing a new creative light to music as we know it. Her songs are haunting and poetic with a dash of edge. Aurora first released her EP "Running With the Wolves" in May of 2015 which first captured the public and landed her an award at the Spelleman Awards in Norway. From the unique sound of her voice to her editorial music videos, it's hard not obsess over Aurora. Her latest album "All My Demons Greeting Me As A Friend"  is an absolutely magnificent work of art that entraps you in a world of what seems to be make believe. This year Aurora is on the U.S. billboards top 200 and that's only the beginning. Expect to see a lot more of this quirky, bleach blonde, lyrical genius.
RAURY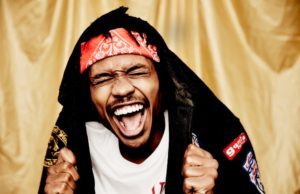 There are folk artists and rappers but what about a folk rapper? Well do I have something for you. Raury is a 20 year old alternative folk rapper from Stone Mountain, Georgia and to say he has talent is an under statement. Raury's album "All We Need" is a testament to his unique style and distinct vision of music. If you know what is good for you, you will go and watch the music video for his single "Devils Whisper." The piece has you entranced from beginning to end and will give you a new appreciation for alternative music. Raury continues to rise in notoriety and is working to make a big impact on the music industry. His idiosyncrasy and fearlessness when it comes to being different is exactly why he is on the road to success.
There you have it glamorous people, 5 new artists that we all need to keep an eye on. Comment below with any other up coming artists you feel shouldn't be missed and let us know who we need to check out!
(Visited 273 times, 1 visits today)