What's Trending in Fall 2016?
With New York Fashion Week (NWFW) having taken the world by storm, now all of us fashion lovers seem to be left in the wake of: "Well what is it that is trending this Fall?" Last fall, 70's attire and the colors to go with it was the "it" way to dress. This year NYFW showed us styles ranging from Renaissance to Men's Wear to 80's one shoulder. So with such a broad display of fashion to choose from, let's breakdown feasible pieces to pull off this Fall season.
Let Your Fur Down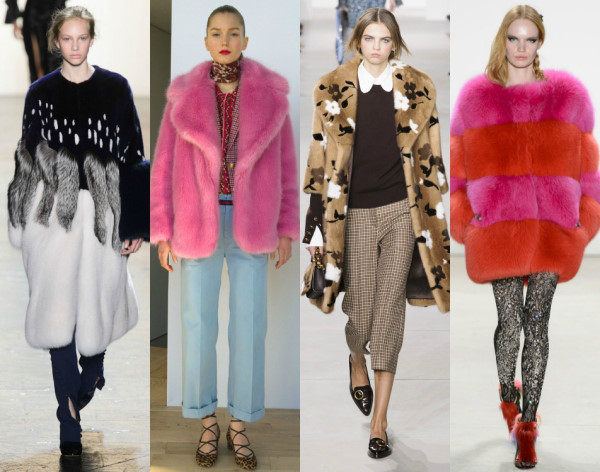 NYFW highlighted a lot of statement fur coats on the runway this year. Whether it be in a fur coat, vest, or shoulder wrap, faux fur is the perfect addition to any fall outfit as the season's change. As a statement piece, try finding a fur vest to add to your wardrobe this season. A vest is versatile because it will be just warm enough to add oomph to the shorter sleeved outfits at the beginning of the season. But then, in Winter, layer the vest under a coat to add extra warmth!
Look Tan in Cooler Temperatures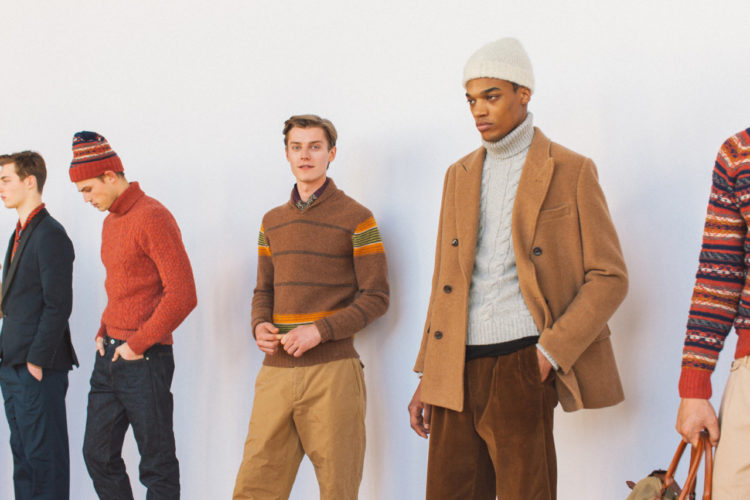 A big color rocked on the runways this past week was tan. This color made its appearance with the classiest of vengeance that have fashion lovers needing to purchase a chic piece. Tan outerwear is the perfect addition if you want to invest in a timeless classic. I suggest rocking a tan cape, which rocks two NYFW trends and creates the classiest couple in outwear this Fall.
Blooming in Fall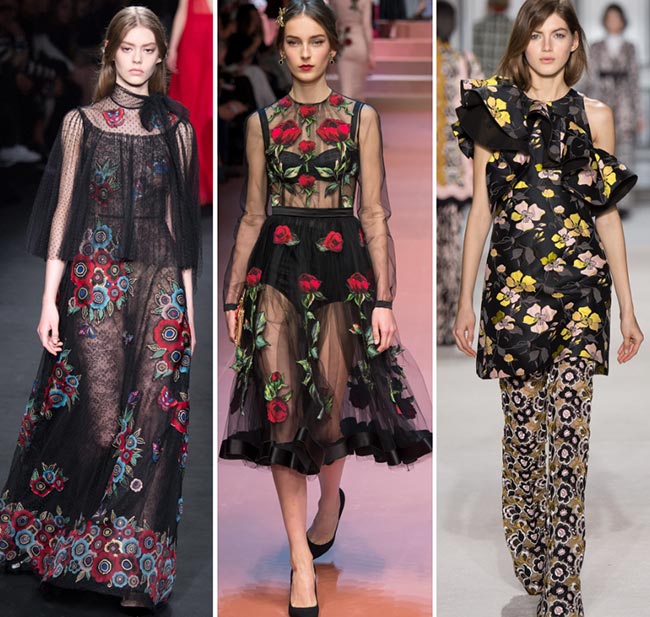 On top of the bright colors seen on the runway, especially dusty pink and yellow, florals are huge this year. Despite florals having a more spring feel, designers' truly captured the essence of Fall within these bold floral patterns. In order to grow in this trend, look for florals that are small and patterned, either on a blouse or a long dress.
Chokers are not "Basic"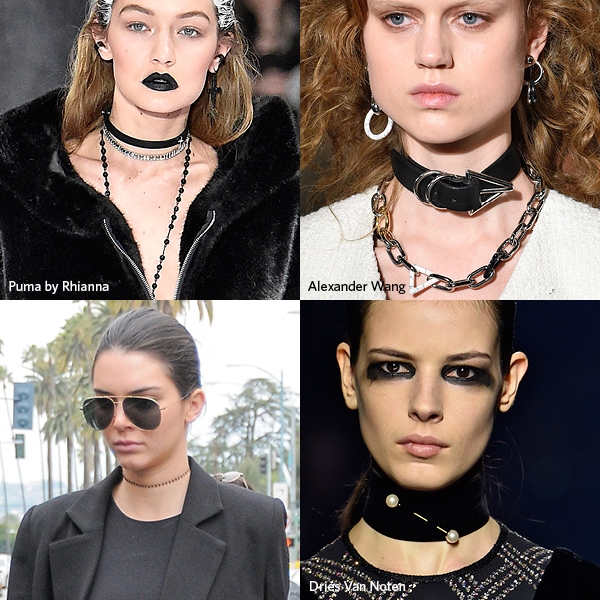 That's right, word is in. Chokers have moved from the "basic" category and have become a front runner in Fall accessories. This Fall fashion trend will add glam to any outfit as we move to button down blouses and cocktail dresses. For a classic route, try adding a skinny chiffon scarf to add vintage flair to an outfit. For a dresser event add a blinged out or metal choker to add show-stopping pizazz to your outfit.
70's Shearling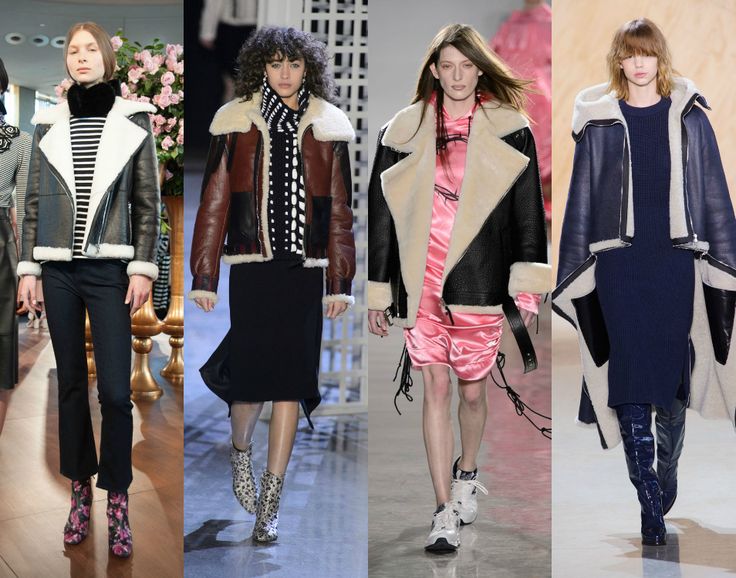 For all of those who didn't want 70's fashion to end, never fear because shearling coats made their appearance this season. I for one, love the 70's fashion trend. So when I saw shearling, I was instantly excited to rock a jacket reminiscent of Hyde or Jackie on "That 70's Show." Shearling coat choices were seen in denim, suede, and even leather. Try a shearling coat over a midi-dress and some ankle boots to complete your Fall look.
Tartan, Plaid, Jumpers, and the Revamped "Schoolgirl"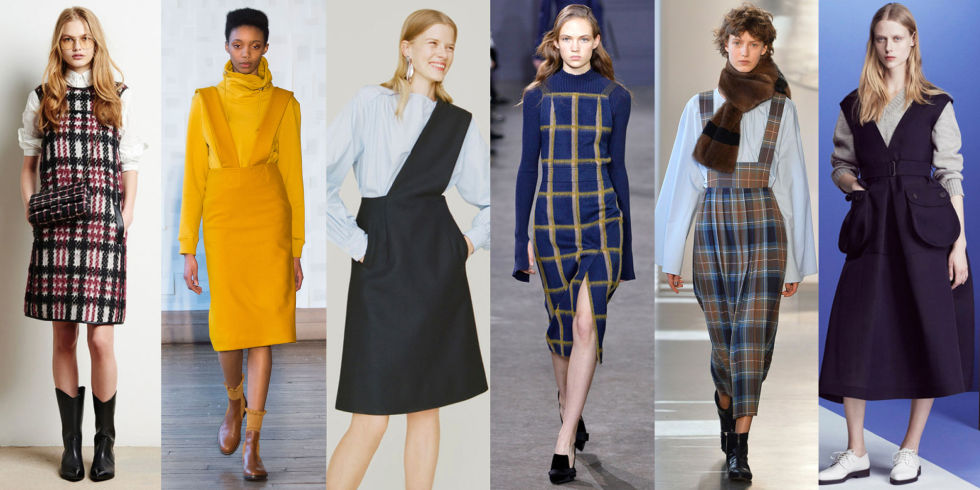 Another timeless Fall classic seems to be tartan and plaid. This pattern is always the first thing we see in stores as back to school begins. However, designers at NYFW pay homage to the "schoolgirl" fad by incorporating Tartan fabric into timeless A-line dresses, pencil skirts, blouses, and overcoats. Another item falling under this category were jumpers. Schoolgirl-esque jumpers were given a stylish upgrade as vintage patterns were used, mostly from the 70's.  Try finding a knee-length jumper dress in a golden yellow corduroy or wool as a statement piece.
Velvet Baby, Velvet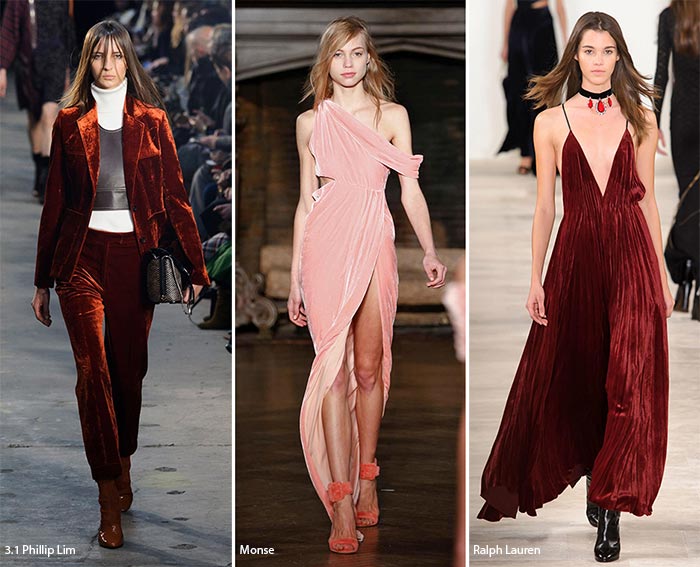 Velvet is the last major fashion trend for this Fall I feel we can all follow. Through platforms shoes, leggings, or turtlenecks, velvet is the perfect fall fabric to bring richness into an outfit. I would suggest waiting on this velvet fabric until later in the season, because it can be warm to wear. But the best part about velvet, is it looks best on everyone. It is flattering due to it's darker color and pattern it creates. So my fellow fashionistas, rock that velvet (and don't worry about Halloween candy or Thanksgiving dinner showing!)
So Glamorous Gurus, grab your latest trends and runway right into fall with all these new looks. If there are other trends from NYFW you're going to that I didn't mention, leave a comment below and let us know about it! Or tweet at us @glamorouspaper and #glamorouspaper on all your Fall looks this season. We love to see all the ways you're going to make this Fall glam!
(Visited 139 times, 1 visits today)