Denim is a timeless staple in everyone's closet. And by everyone I mean EVERYONE, Men, women, teens, young adults, even little toddlers in teeny tiny denim. What makes denims so timeless is that it come in all types of clothing. It is also so versatile you can either go sophisticated or edgy with the right denim piece. Even celebrities like Rihanna or Beyoncé rock denim on their days off; Walking busy streets and treating them like their own catwalk. Where denim came from as a necessity during blue collar work has transformed into one of the most long-running fundamentals in the fashion history.
With autumn arriving, that means school's back in session. For this season, denim is heavily emphasized onto '60s and '70s style. This means we are seeing denim that ranges from classy, vintage, and a splash of bohemian, giving women a chic and mature look.
To keep you glamorous people on trend, here's some of the top leading denim trends for this Fall/Winter season 2016/2017.
Flare Jeans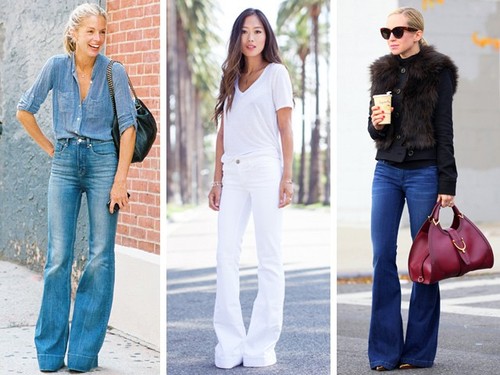 Flare jeans are back and here to stay a while. Used in both casual and professional wear, this style of jean can be used on anyone and worn anywhere. You can dress up your denim with a classy pair of wide leg jeans with heels, or for a more casual look go for a at the knee flare. Another young and hip spin on the flare jean is the kick-flare trend which shows a bit of the ankle. Even though this a slightly bold route, you can still opt to make kick flares sophisticated.
Two-toned Jeans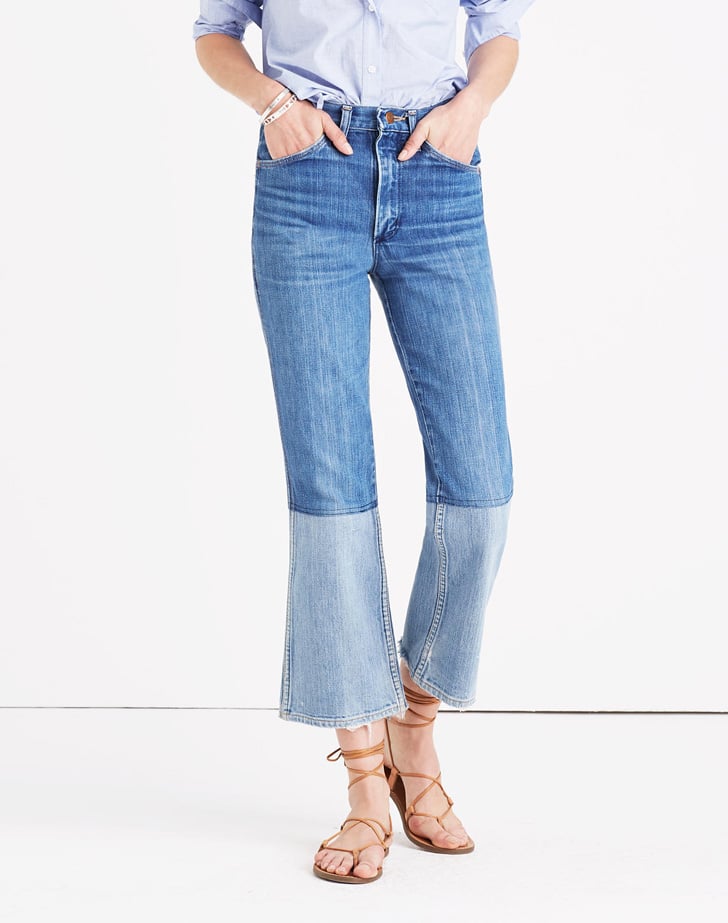 Worn by Kendall Jenner for this past summer, these two toned jeans add dimension to any outfit. Don't be wary of this "Canadian Tuxedo" in a single pair of pants. I promise you'll be on point while rocking these jeans. To my dedicated trendsetters, I highly recommend investing in a pair of these jeans to play with during this fall season.
Patchwork Denim
Another trendsetter for this season is the patchwork denim wear. Much like the two toned denim, patchwork allows a denim spin on the technique of color blocking. This array of mix-matched patterns of different denim tones provides dimension to the wearer. Through this dimension, you get to show off your fabulous personality and fun style.
Boyfriend Jeans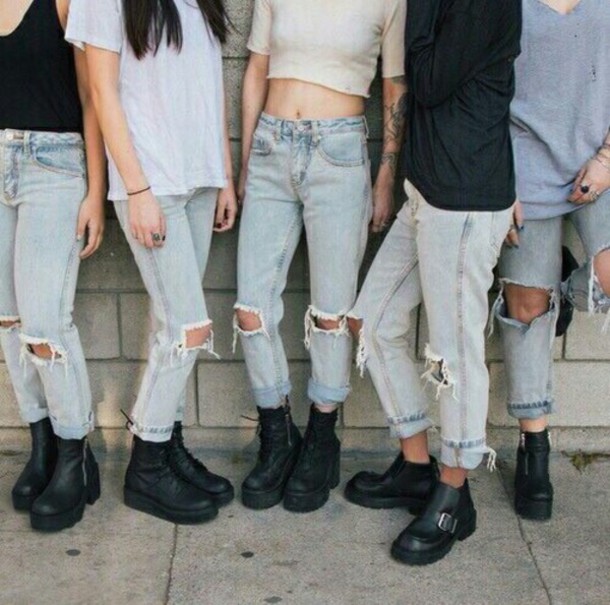 Hailed as the new skinny jean of 2015, these comfy go-tos are back once again just in time for the fall season. Who isn't so happy that boyfriend jeans are back once again? I know I am! Just like the flares and the ever famous skinny jean, boyfriend jeans go with any outfit with more emphasis on a casual tone. (Not to mention how extremely comfortable they are too!)
Skinny Jeans
Last but not least, a classic denim look that is always back in season, the skinny jean. A favorite for a majority of people, skinny denim is seen, worn, and adored everywhere. This trend has been on the rise for the past nine years and has transformed into a staple for fashionistas all over the world. Whether you rock your skinny jeans at ankle length, with rips in the knee, or with a pair of chunky ankle boots, these jeans are versatile for any outfit!
Here you have it, the best denim looks to get you geared up and ready for the 2016-2017 Fall/Winter season. Comment below and let us know your favorite way to pull off denim during the chilly months! Or tweet at us a picture of you rocking your favorite denim look @GlamorousPaper! (And if you know how to make the two toned denim work, please let me know what top you paired it with!)
(Visited 187 times, 1 visits today)