DIY hacks to make your beauty routine transition into Fall painlessly:
Fall is coming, or so says the Pumpkin Spice Lattes and dark-colored lipsticks. It's time to pack away the swimsuits and pull out the sweaters as we buckle down for the back-to-school season. One way to cope with the sudden changes are some good ol' beauty hacks. If you're a full-time student, working long hours, raising kids or just like to find the shortcuts to all things in life, hacks are the perfect thing for you. They save money and time, not to mention energy, but do they really work?
Oil as a Makeup Remover…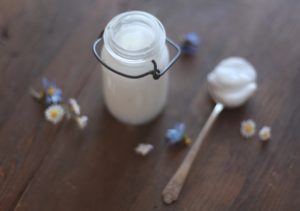 Waterproof and sweat-proof makeup are a must-have no matter what the season. They stay put so we aren't constantly swiping under our eyes, hoping we haven't started to take on the dark-circled features of a raccoon. Many products claim to remove even the toughest of makeup, but they always leave something behind; a smudge of stubborn eyeliner or dirt deep down in your pores. I struggled with this issue for years until a friend of mine suggested extra virgin olive oil for makeup removal. Oil? Near my acne-prone skin? Much to my surprise, it worked and without the dreaded side effects I anticipated. The oil acts as any liquid makeup remover would- all you have to do is massage the oil onto your skin with your fingertips and wipe it away with a clean towelette.
Don't let the word 'oil' freak you out. As of recently, beauty oils have been rising in the ranks of skincare. Extra virgin olive oil and coconut oil are just two of many that not only remove all the dirt and makeup from your face but moisturize your skin, as well. Both have been proven to promote hair growth and improve skin but which is better? Depends on what you need it for actually! Coconut oil is the lighter and more absorbable of the two, while extra virgin olive oil is best for a heavy-duty cleaning, like waterproof mascara. Overall, this beauty hack is, by FAR, my favorite.
The Lipstick Saver…
Finding the perfect lipstick is like finding the perfect life partner- this could take a while. You've got to do some in-depth explorations and soul searching. But even when you've found the perfect match for your skin tone, its durability has no guarantees. Layering and priming can help improve the lifespan of your lip color, but is there really a hack that helps prevent lipstick from getting onto teeth and smudging, too? Some say that all it takes is a bit of tissue paper and your favorite translucent finishing powder to accomplish the impossible. Apply the translucent powder to already lipsticked lips and pat on with tissue!
The hack definitely works, but it has got a few quirks to look out for. Beware of powdering the already matte lipstick. While the hack worked for all the lip colors I tried, it did tend to make matte lipsticks duller and my lips drier. If you can find a hack for this hack (layer those hacks, y'all), have at it and rock those matte lips! Otherwise, this was a decent hack, especially for the glossy lip colors that will slip and slide all over your face, if given the chance.
Bye, Bye, Dry Skin…
So, I'm sure you've heard of wonders of exfoliation. In a nutshell, exfoliating removes dead skin cells from the surface of your skin. Now, there are countless exfoliating products in both drugstores and department stores, but finding the right one for your skin isn't easy. If you have sensitive skin, you've definitely got your work cut out for you. Have no fear, we've got another beauty hack could save you from some trouble.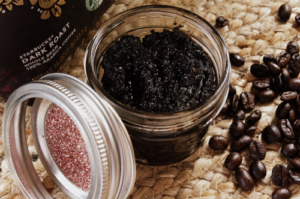 That wonderfully rich smell that drags you out of bed in the morning called coffee? Well, coffee just upped its game and got a little more amazing. (Get that oil back out, it's not finished yet!) Take coconut or extra virgin olive and pair it with your coffee grinds for gentle but effective skin exfoliator. But this beauty hacks does its double duty. You can use this same recipe to reduce the appearance of stretch marks and cellulite by rubbing it on the backs of legs or any part of your body that needs extra pep! Live in fear of shorty-shorts and crop-tops no more!
Change Your Eye Makeup Game…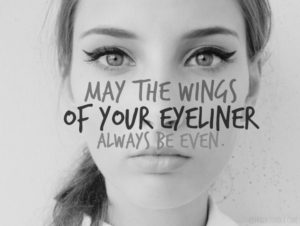 Lining your eyes has become something of an art form, one we aren't all cut out for, myself included. I dread the mornings where my shaky hands can only manage the less attractive and unintentional sister of the smoky eye. We all know that look: my wings look like a backdrop of a Rocky Mountain view but the clock tells me that that will have to do. To combat those shaky lines, use tape to get that perfectly flicked line and mess-free eye shadow. Especially if you're still finding your way in the makeup world. Just apply a small piece of tape to the outside of the eye, where you'd like the wing to "wing itself" and line away. Think of it like painters taping for crisp paint lines, but with your eyeliner.
However, I think it goes without saying that this is a process you should treated with caution. Be careful with this because the tape does tug at the sensitive skin around the eyes. This tugging could, in the long run, impact saving the youthfulness of your skin. While I can't comment on the long-term effects of the 'tape hack', it is not something I would recommend using on a day-to-day basis. While flawless-looking makeup is an achievement to be proud of, good skincare is a top priority.
Lipstick VS. Dark Under Eyes …
Sleep doesn't come easy for most. In fact, the recommended eight hours of sleep is a rare occurrence at best. So, if you're like me and surviving off a few hours of shuteye, you'll probably do just about anything to lessen the monstrosity of those dark and puffy under eyes.
Red lipstick as a concealer base for dark circles is a remarkably effective hack. The idea seemed a little whacky to me, why paste over my dark circles with even darker lip color? The concept is similar to many color correctors used for face discolorations, though. Green, orange and red cancel out most imperfections and gives you a great canvas for the rest of your makeup.
Despite being a good hack, I am not a fan of the red lipstick trick. It requires heavier makeup, and layering with both liquid concealer and foundation or doubling up on the concealer. The makeup looked a bit cakey and my skin was all but suffocating under the heaviness I'd burdened it with. I would reserve this hack for special events and shorter periods of wear, if only to avoid the discomfort it caused. Then again, beauty is pain, right? Wrong. As an alternative, use some cool (the cool bit is imperative) green tea bags for your under eyes before bed and first thing in the morning. It'll work wonders on a day-to-day or long-term basis.
Now that you've saved some time and some money for the fast-approaching season, bring on those Pumpkin Spice Lattes, oversized sweaters and buy yourself that perfect fall product you've had your eye on!
(Visited 49 times, 1 visits today)