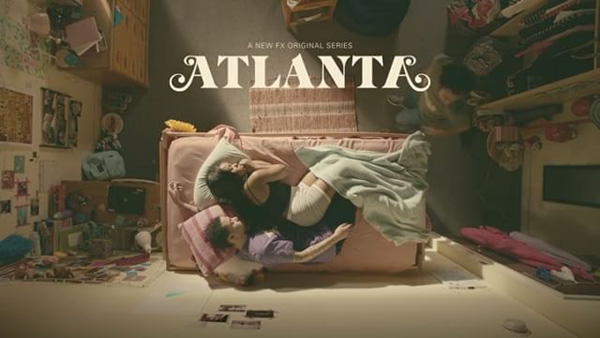 Atlanta.
No. No. That's the name of Donald Glover's new show on FX. Months ago, Donald Glover said; "Hey, I am coming up with a show and it's a mixture of Twin Peaks and other stuff." Immediately the interest sparked millions on social media ranging from Facebook to Twitter. That million included me.
You know Donald Glover… Troy from Community? Childish Gambino? The colossus of clout? Wait, no, that's Sandlot and the Babe Ruth. But, you get the point. Donald Glover is known in the hip-hop world and in the television world. From writing and staring in Community to now creating and staring in Atlanta, Donald Glover is killing it as far as production and screen writing goes.
Atlanta premiered September 6th and started off with a bang… literally. Someone got shot in the first scene of the show. That's not a spoiler, it was no one important to the plot, only the person that was doing the shooting was important.
Donald Glover really hyped up this show – the continuous trailers that were coming out that really did not tell much; but, what the characters were going to be about. And, every single one of the trailers ended up backwards minus maybe one. Here is one of the trailers:
These backwards trailers all led to the premiere episode that started with one scene and then flipped back to the beginning of the day of that particular scene. It showed how it went down in reverse time. I found this to be cool because you get see how it happened and what led the characters to this point. The premiere of this show was a little over an hour long and it felt like a slow motion gif. It feels like you are in the show with the crisp color and the awesome soundtrack. The dialogue is great between all the characters and you don't get bored. Granted, this is just from the first hour long episode – it could prove to be the opposite; but, it looks promising from what was shown.
The show is focused on African American characters doing African American things in the day to day life. It is about trying to make it in your day to day life, while also taking care of your child and having a baby mother as well. The show is about dealing with living paycheck to paycheck and trying to make it in life so you can stop living paycheck to paycheck. It is about trying to make it in life when everything and everyone, even your parents, are aiming towards the opposite. Trying to make it is the hard part, and that is what Atlanta is documenting.
I don't want to give too much away, but this show is a must see. It is a mixture of Grand Theft Auto and Twin Peaks in a very weird way. The cutoff scenes are Grand Theft Auto all the way, but the suspense is Twin Peaks. They both make the perfect combination and out came Atlanta. There is, also, continuously sneak peaks of new Childish Gambino music in the show. It is not hinted that it is "new" Gambino music, but any music that we (as fans) have not heard yet is new most definitely.
The show ended up being the total opposite of a flop. Despite what people might have thought from those confusing trailers. For Donald Glover this ended up being a hit! And, who's to say things won't keep getting better for the show? Only time will tell. But, for now, Atlanta is on top of the world – well, on top of FX.
As far as TV shows go, and looking for that TV show to keep you interested with a darn good soundtrack, then this is for you. Check it out, here are the trailers! And, today Donald Glover just tweeted that they have the entire episode of YouTube to watch for free. I am not sure if it is going to be every single episode, but if it is – that would be really awesome of Donald Glover to do. We have embedded Episode 1 of Atlanta below for you to watch. Let us know what you think of Atlanta on Twitter using #glamorouspaper.
(Visited 82 times, 1 visits today)