Take a look at these top stories in entertainment and pop-culture news in your Sunday Paper!
She's baaaccckkkk!

Queen Bey (Beyoncé) surprises us all with a new song released on Feb. 6, 2016 through Tidal.
After dropping her self titled, full-visual album "Beyoncé" back in Dec. of 2013, we haven't heard much from the "Drunk In Love" singer. Fans have been anticipating new music, but could never be too sure with Bey.
Beyoncé's new song title "Formation" is a newly proclaimed Black History Month, black empowerment, black female empowerment and anti police brutality anthem. The visuals in the music video are both symbolic and telling. Beyoncé's daughter, Blue Ivy, even makes a short appearance smiling in an all white dress and rocking her curly Afro.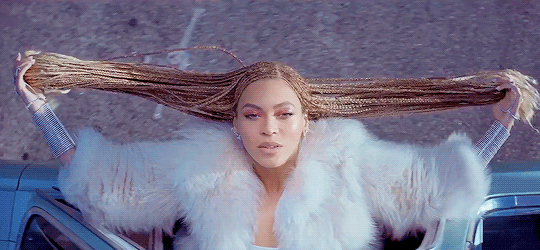 "Y'all gonna lean bout dem children of Celestine & Matthew, lol. Slay sis, slay. And Slay niece, slay," Beyoncé's sister Solange tweeted in support.
The song can be purchased through Tidal streaming services, but because Beyoncé is in such a giving mood you can sign up for a free 90 day trial NOW!
Beyoncé is set to perform with Cold Play on their new collaboration "Hymn For The Weekend" during this year's 50th Super Bowl halftime show. Maybe, just maybe if the Queen is so gracious we can anticipate a performance of "Formation" as well.
In case you forgot what happened when Beyoncé performed the halftime show, she knocked the power out for 35-minutes after her performance!
https://m.youtube.com/watch?v=cyEyse5P05A
Speaking of the Super Bowl, tonight is the 50th game and the Carolina Panthers will face the Denver Broncos in an all out showdown.
As much as we are looking forward to the endless wings and calorie-filled snacks, we can't wait to see the hilarious and sometimes raunchy commercials from the Super Bowl. Most importantly, we are excited about the halftime show!
Take a look back at Super Bowl's halftime performances from the last five years!
Katy Perry 2015

Bruno Mars 2014

Beyoncé 2013
https://m.youtube.com/watch?v=cyEyse5P05A
Madonna 2012

Black Eyed Peas 2011

(Visited 120 times, 1 visits today)