Here's a recap of a few top stories in entertainment and pop-culture news in your Sunday Paper!
"Daaammnnnn, Daniel, back at it with the white Vans," is all we've been hearing on social media this week.
Two high schoolers at Riverside Polytech, Daniel Lara (as himself) and Joshua Holz (camera man), recently had their 15 minutes of fame with a compilation of Snap Chat videos that went viral. The video is of the stylish teen sporting some beach-y threads and his signature white Vans. The exuberant camera man boosts his buddy's ego by saying two words, "Damn, Daniel."
Since the video surfaced on the web Daniel and Josh have appeared on The Ellen Show, and Daniel has received marriage proposals and modeling contract offers. The humble teen has turned down the offers because of his age and future goals a source told Hollywood Life.
"Daniel was offered a modeling job this week but he turned down the contract because he wants a swimming scholarship and he can't have both. Daniel is pretty modest about everything that has happened since the video went viral," Daniels friends said about him.
It's good to see this teen not letting the fame go to his head, but we could only imagine what every other Daniel has been going through the past few days.
This week was a devastating week in music when pop star, Ke$ha was denied her motion to be released from her Sony recording contract.
After allegations of one of Ke$ha's producers raping her she refused to make any new music but her contract required her to still make six more albums. Ke$ha appeared in court earlier this week to hopefully be released from her contract, but the judged denied her claiming stating there was 'insufficient evidence' against Sony.
There have been protest against the judges ruling and Sony all over the country and A-list celebs like Taylor Swift, Demi Lovato, and Lady Gaga have spoken out against the misrule. Adele, who is bigger than ever gave a shoutout at the Brit Awards during her acceptance speech.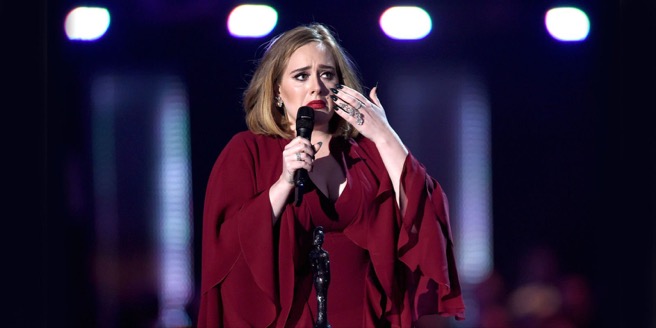 "I'd also like to take this moment to publicly support Ke$ha," Adele said after receiving her first award of the night.
Adele is signed to Columbia Records which is under the ownership of Sony Music Entertainment, so she could have easily put her own career in jeopardy with the ballsy comment.
Ke$ha recently posted to Facebook about the support and power of her fans. You go, girl!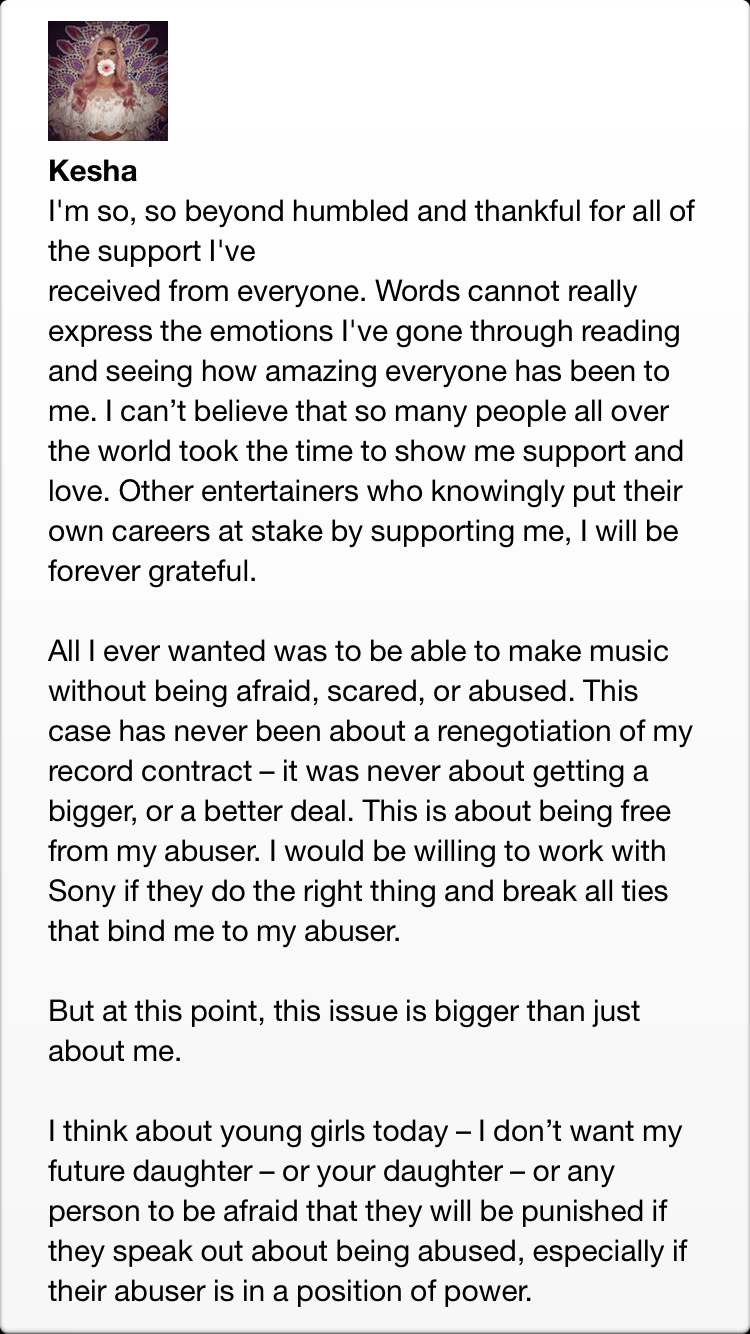 Rihanna released her new music video for 'Work' and it is everything! It's a two part video that includes her and Drake getting up close and personal. Check it out!
Tell us what you think of Daniel's new found fame, Ke$ha's devastating court ruling, and Rihanna's new music video using the hashtag #GlamorousPaper
(Visited 95 times, 1 visits today)