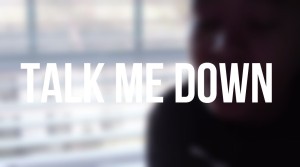 Troy Sivan's "Talk Me Down" music video for his "Blue Neighborhood" trilogy is out and it definitely leaves us with a cliff hanger (no pun intended).
We've taken you through parts one and two of Sivan's journey of growing up, falling in love with one of his childhood best friends and having his love interest break things off due to his homophobic, alcoholic, verbally and physically abusive father.
Part two of the trilogy ends with Sivan's love interest dumping him for a girl and Sivan giving us a preview of a cemetery on his laptop of what is assumed to be part three.

We later find out that the cemetery is significant to the story because Sivan's love interest's father passed away. Sivan is seen trying to console his ex from a distance in order to not cause a scene with the family or his ex's new girlfriend. Flash backs of the boys playing, laughing and being intimate with each other runs through both of their heads during the emotional burial.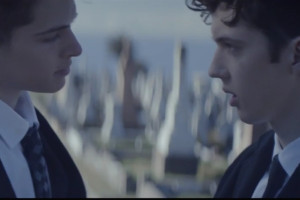 Sivan eventually gets a moment alone with his ex where they embrace each other until the ex's new girlfriend appears and breaks up the moment. The ex decides to leave with his girlfriend, but eventually breaks away from her to be alone at the edge of a cliff overlooking water. A flash back of the abusive father and the exs jumping off a pier together reminds him that it was Troy that made him feel at peace with himself. We are left with the flashback of the younger boys jumping, but we are never sure if they ex himself jumps.
Check out the video below and tell us what you think of part three using the hashtag #GlamorousPaper or in the comments below!

(Visited 207 times, 1 visits today)