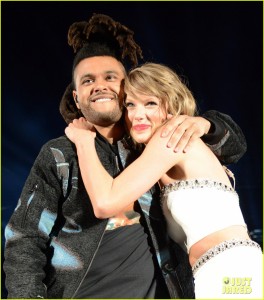 Oh Taylor. Between her recent dispute with Nicki Minaj and critiques for perpetuating "white feminism", pop singer Taylor Swift has had quite a year in the media as of late.
Armed with her classic red lip and passive aggressive twitter account, Taylor has yet again got herself into a hairy situation when she "pet" The Weeknd's hair without permission during a Grammy after party this past February. Known for his unique hairstyle, The Weeknd stated that when he first met Taylor, "'the whole time she was talking …she was kind of like petting my hair?…she must have been a little gone after a few drinks. And of course I'm not going to be like 'Hey, can you stop?'".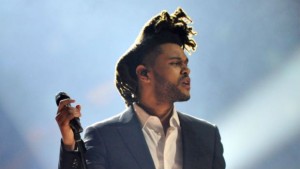 Whether Swift was too overcome with her own white privilege or perhaps celebrity status is still in question. However what cannot be denied is the fact that Taylor Swift apparently does not understand boundaries. Not only does this situation pertain to black micro aggressions but also inconsiderate behavior in general. Inappropriate hair touching is a known annoyance for many black people as being "pet" is often a behavior associated with animals but also displays the lack of control of their own bodies.
Despite what fans think however, T.Swift and The Weeknd remain friendly on good terms- he was even a guest performer on her 1989 tour this summer. So perhaps it wasn't quite as extreme or uncomfortable the incident was made out to seem. This goes without saying though, that please ask and wait for consent, before touching another's body.
(Visited 191 times, 1 visits today)