Check out these top stories in entertainment and pop-culture news in your Sunday paper!
That's So Raven just got so real this week when "The View" host Raven Symone said she wouldn't hire someone with a "ghetto" name.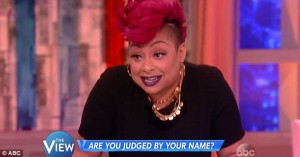 Raven has said some eyebrow raising comments as of late, but she might have taken it to far with this one. On Friday's episode that aired Oct. 9 during a segment about the discrimination of certain names Raven added her commentary after watching a video of kids saying the 10 most "ghetto" names.
"I am very discriminatory against words like the ones that they were saying in those names. I'm not about to hire you if your name is 'Watermelondrea.' It's just not gonna happen. I'm not gonna hire you," she said.
Ouch! This isn't the first time the former Disney star has said things that received backlash from viewers. Earlier this year she went against the grain when the host of the view were debating who should replace President Andrew Jackson on the 20 dollar bill and she was against the popular vote for Rosa Parks.

The 29-year-old actress definitely knows how to stir the pot when it comes to controversy, but hopefully this one doesn't blow up in her face.
Nick Jonas is channeling his inner Drake and we are totally here for it.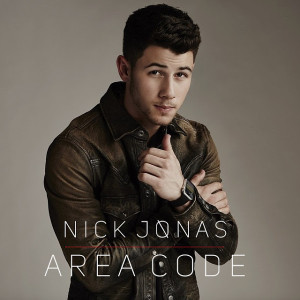 The former Jo-Bro released a new video to his song "Area Code" that was released on his Soundcloud last month and it is emotionally intense. The "Levels" singer is shown in 50 shades of black and white and the translucent coloring effects adds to the overall moody theme of the r&b tune.
Coincidently one of the song lyrics is "You say I never been good for you/ You can't deny I gave it good to you,"which some people are speculating is a reference to Selena Gomez's song "Good For You." There were rumors surrounding the former Disney stars earlier this year that there may have been a fling between the two, but neither was confirmed or denied. It must be sheer coincidence that he would release the video on the same day as Selena's album "Revival" was released.
Check out the video and tell us if you can hear the Drake similarities!

Neil Patrick Harris has our vote for cutest kids award!
Earlier this week the Father-of-two posted the cutest video of his twins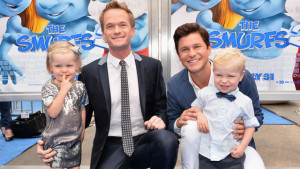 Gideon and Harper and it appears the are headed for the Broadway stage. The children each take turns singing to the camera as they are getting ready for school. Gideon starts out singing the "Star Wars" theme song until the camera cuts to Harper who starts to belt "Good Morning to You" then a song she made up about her "My Little Pony" toys.
Check it out below!

(Visited 54 times, 1 visits today)