One thing you don't do is attack a pregnant woman especially over the internet.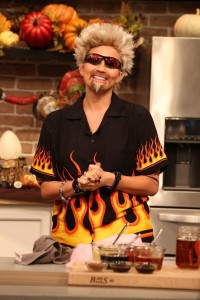 We recently found out that model Chrissy Teigen and her singer-songwriter husband John Legend are expecting their first child after numerous attempts to get pregnant in the past, but we also learned that Teigen doesn't take crap from anyone.
GQ Magazine posted an article about Teigen dressing up as Guy Fieri for her Halloween costume and one Twitter user by the name 'FindKony' decided to take a swipe at Teigen.
"@GQMagazine this hoe think she a lot funnier than she actually is," Twitter user 'FindKony' replied to the article post which Teigen hopped right in his mentions and said, "@FindKony at me, pussy. Meanwhile your whole timeline looking like a try hard work for free twitter comic how tragic."
Which left us like…
Whether it was hormones or the maternal instinct you don't mess with a pregnant woman especially when she has a tongue as sharp as Teigen's. What kind of name is 'FindKony' anyway?! Lesson learned, Punk!
(Visited 70 times, 1 visits today)