The wait is finally over and Adele's new single "Hello" is FINALLY here!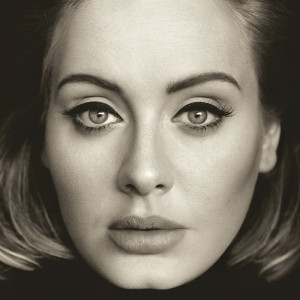 The singer opened up earlier this week in an emotional letter to Twitter saying that her last album was a break-up album, but this time around it's a make-up album with herself. A clip of song was played during the X-Factor UK this past Sunday that left fans painfully wanting more.
The 27-year-old singer has officially said the album will be titled "25" which features 11 new songs and is set to be released Nov. 20. Mark your calendars!
Song list:
Hello
Send My Love (To Your New Lover)
I Miss You
When We Were Younger
Remedy
Water Under The Bridge
River Lea
Love In The Dark
Million Years Ago
All I Ask
Devotion
Check out the video below and tell us what you think by using the #GlamorousPaper or the comments below!
Did you know that Sia is singing a song that was written for Adele?
(Visited 94 times, 1 visits today)