Are you ready for a revival? Selena Gomez sure is and we are anxiously awaiting her reveal. The "Good For You" singer has been posting photos to Instagram that have been giving us snippets of her new single and upcoming album.
One photo she posted was her dressed in her birthday suit. As long as there's no licking of hammers we guess it's okay. Along with the ex-Disney star's photos she posted a short video clip of her moving in black in white while she gives a heartfelt speech about being "born again."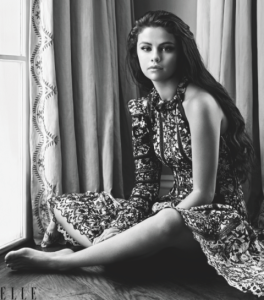 The 23-year-old singer is going to be on the Oct. issue of "Elle" magazine where she looks beautiful might we add and says it's one of her "absolute favorite interviews."
The interview is all about the young star stripping away her old self and becoming anew. She talks about taking control, where she gets her support from, breaking boundaries, being vulnerable, and being open with past relationships. After all, the heart wants what it wants. The Oct. issue of "Elle" with the full interview hits newsstands Sept. 22.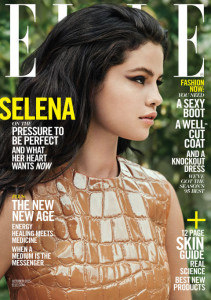 Check out Selena's new music video for "Same Old Love" on her website and her teaser for the rest of the albums on the track. Tell us what you think using the hashtag #GlamorousPaper or the comments below!
(Visited 165 times, 1 visits today)