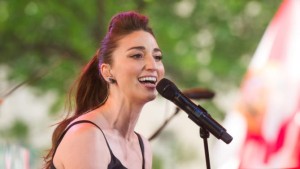 Sara Barielles is finally headed to Broadway! No she won't be starring as the leading lady anytime soon, but her music will be sung by one. After her last studio album The Blessed Unrest came out in 2013 the Brave singer has been working on music for the upcoming Broadway musical Waitress, based on the move with the same title starring Keri Russell.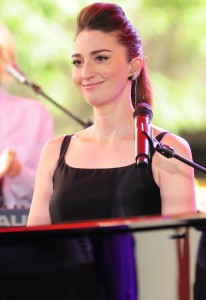 The song is about a young woman who has lost her way in life and trying to regain sense of self although she knows that she will never be the same.
The musical doesn't hit the stage until April of 2016, but her newest album What's Inside: Songs from Waitress will be out Nov. 6.
Check out her new song called She Used To Be Mine and tell us what you think by using the hashtag #GlamorousPaper and the comments below!
(Visited 194 times, 1 visits today)