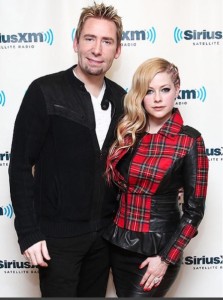 Seems like everyday we find out about a latest couple in Tinseltown calling it quits. The latest in breakups comes from Nickelback frontman Chad Kroeger and "Sk8ter Boi" singer Avril Lavigne announcing their separation after only two years of marriage.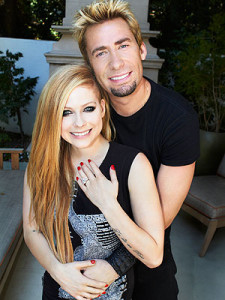 Sparks flew for these two when Kroeger came in to help Lavigne work on her fifth album back in 2012, in between writing sessions the chemistry grew and they started dating. Nickelback frontman became very smitten with "Girlfriend" singer and in the process of writing songs for her album, and some together, he proposed after 6 months of dating. They got married on July 1st, 2013 (also known as Canada Day) in a reconstructed medieval castle on the Mediterranean Sea in the South of France.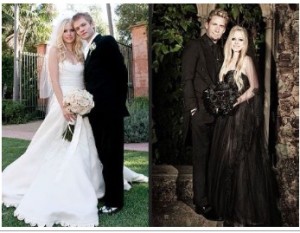 Many believed this was going to be a happy and long marriage for both after Avril divorced Sum 41 frontman Deryck Whibley. They released a song they recorded together and it seemed that the were on happy ground. Very busy artists they told the press that they had a set of rules they followed when away from each other that they called the keys to a "successful marriage", one of them being that after 2 weeks of separation either one of them would travel to meet up and spend time together.
It wasn't long before the rumor wheel got going and 1 year into their marriage there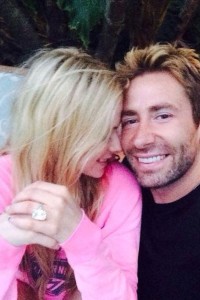 seemed to be trouble brewing in paradise. Lavigne in her own way shutdown those rumors by posting a picture with Kroeger showing off the new ring she got for their one year anniversary and everything got quiet again.
Recently, the songstress was battling Lyme Disease and in the last couple of months opened up about her struggles with the disease. This is why the split seemed even more of a surprise when the split was announced.
Lavigne released a statement declaring their separation stating,
"It is with [a] heavy heart that Chad and I announce our separation today. Through not only the marriage, but the music as well, we've created many unforgettable moments. We are still, and forever will be, the best of friends, and will always care deeply for each other. To all our family, friends and fans, thank you sincerely for the support."
This was the first marriage for Chad and second for Lavigne. Tell us, are you as surprised as we are about the Lavigne and Kroeger split? Let us know using hashtag #glamorouspaper or in the comments below!
(Visited 416 times, 1 visits today)