Lana Del Rey is blessing us with two singles this week! On Monday she (finally) released her title track "Honeymoon" onto iTunes. She previously released this on YouTube in July. Now, after premiering "Music to Watch Boys to" on Apple Music, Lana is releasing it on iTunes on Friday the 11th. Getting antsy for the new album? Don't worry, only one more week to go until Honeymoon is released.
Bones is getting a very special guest star this season! After announcing a few weeks ago that Betty White would be appearing in season 11, star David Boreanaz posted a picture of him and Betty on set together. We are all very curious to find out who she is playing!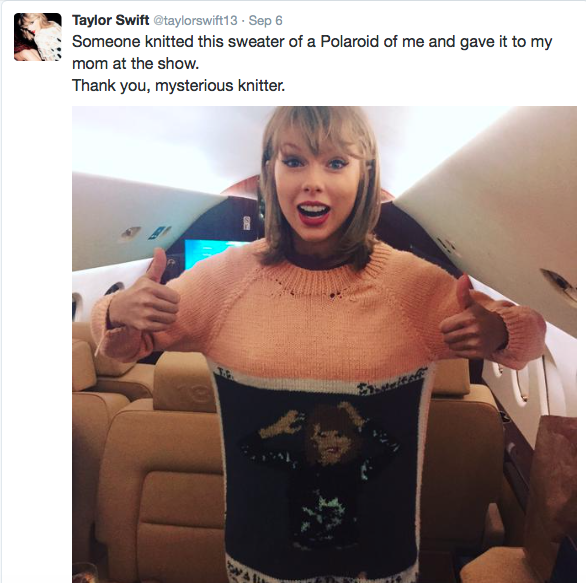 Taylor Swift shared this photo on Twitter this week. A fan knitted this awesome sweater for her and gave it to Taylor at one of her concerts. Pretty cool, huh?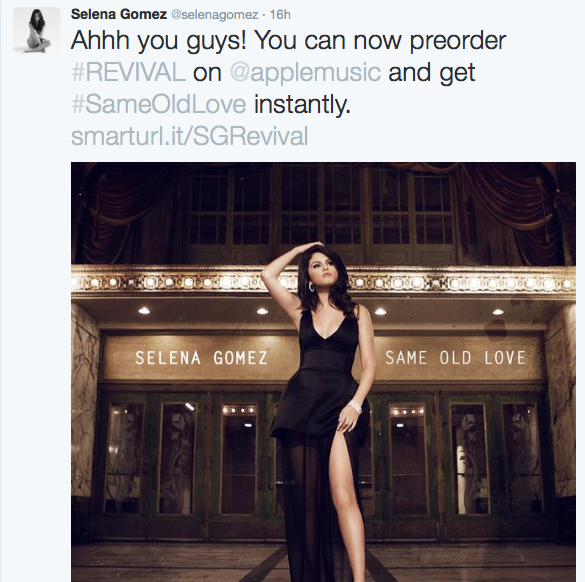 Finally, Selena Gomez has a new album coming out very soon, and you can now pre-order it on iTunes! It's called Revival, and it will be released on October 9th. In honor of that, she also released a new single today called "Same Old Love." Order it today, we're sure it'll be a hit!
What did you think of Lana's new singles? And how excited are you for new Selena? Let us know in the comments or tweet us using #glamorouspaper!
(Visited 132 times, 1 visits today)