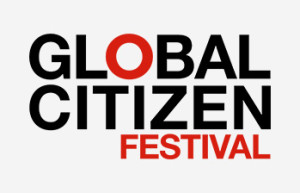 The Global Citizen Festival took place this past weekend and the one performance has our jaw on the floor. A little background about the The Global Citizen Festival first: The festival is an annual event aimed at raising awareness and support for global issues to bring our world one step closer to a better life for its citizens. The Festival started in 2012 so it is still very new but it's making a huge impact.
This year was full of amazing talents and speakers including the First Lady of the United States, Michelle Obama. This year's line-up of performances included Pearl Jam, Ed Sheeran, Cold Play, Ariana Grande, Tori Kelly and Beyoncé.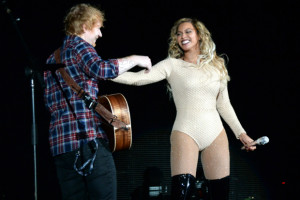 All the performances were absolutely phenomenal and of course the Queen Bey never disappoints. Not only did she completely steal the show with some of her chart topping hits, she collaborated with Pearl Jam to do an acoustic cover of Bob Marley's "Redemption Song" and a cover of her hit "Drunk In Love" with Ed Sheeran that may have you debating if you like the cover or original more.
This isn't the first time Bey and Sheeran have hit the stage together. They did an amazing tribute to Stevie Wonder at last year's  Grammy Tribute Concert with Gary Clark Jr. You can check it out below! 
For the full six hour show and to see what issues are being targeted and how you can  start your action journey you can check out the Global Citizen Festival webpage on how to get started for free!
Tell us what you think by using the hashtag #GlamorousPaper and the Comments below!
(Visited 67 times, 1 visits today)