Check out these top stories in entertainment and pop-culture news in your Sunday Paper!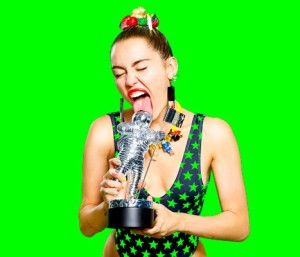 Tonight is the night we have all been waiting for. No it isn't unlimited drinks at your local bar, but the MTV Video Music Awards will be on which isn't a bad trade. Host Miley Cyrus will kick off the 32nd annual award show at the Microsoft Theater in Los Angeles.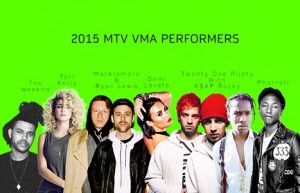 Tonight will be filled with tons of fan-favorite performers like The Weekend, Tori Kelly, Macklemore & Ryan Lewis, Demi Lovato, Twenty One Pillots featuring A$AP Rocky, Justin Bieber, Bruno Mars and Pharrell Williams. Nicki Minaj is set to open the show again this year and how could we forget her "Anaconda" performance last year?
Kanye West is this year's Michael Jackson Vanguard Video Award recipient and we can already expect a show stopping performance from the soon to be father of two. Remember when last year when Beyonce won and completely shut down the entire night? Take another look just in case you forgot!
Missed Nicki Minaj's and Taylor Swift's Twitter beef? Check out how the drama went down here.
Tune in MTV tonight to catch the Video Music Awards at 8!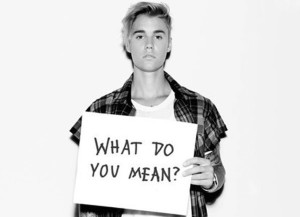 It seems to be the new trend for promoting music is to have as many of your celebrity friends get involved. After weeks of #WhatDoYouMean Justin Bieber has finally released his first single in three years and it will for sure make you groove in your seat.
The 21-year-old singer was Hollywood's bad boy until his roast came earlier this year and he gave a sincere apology to his fans and anyone he has hurt. Since then Bieber has been keeping his head focused on the music and teamed up with Diplo and Skrillex to put out "Where are Ü Now" which has been nominated for Song of the Summer at the MTV Video Music Awards. Justin is really working to turn things around and really get back to the music. His single "What Do You Mean" is definitely a step in the right direction.
Check out the Official Lyric Video here:
Missed one of our other latest post? They are all here:
Celebrity Tweets of the Week: August 28th 2015
The Ashley Madison Hack & its Casualities
App of the Week: Microsoft Office 365
FYI, FYF Fest 2015 Did Not Disappoint
(Visited 85 times, 1 visits today)