Check out a few top stories in entertainment and pop-culture news in this week's Sunday Paper!
Facebook or should we be calling it "Babybook" after the announcement of the co-creator Mark Zuckerberg and wife Pricilla Chan expecting their first baby.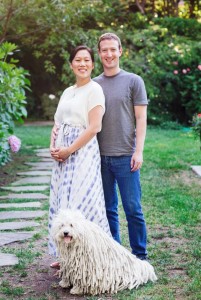 The announcement came as a surprise in a heart-warming post to Facebook earlier this week. The couple have been married since 2012 and have been struggling to have kids ever since, but that hasn't stopped their determination.. Zuckerberg briefly explained their pregnancy trials and hopes to inspire other couples struggling for children as well.
The post reads:
"Priscilla and I have some exciting news: we're expecting a baby girl!
This will be a new chapter in our lives. We've already been so fortunate for the opportunity to touch people's lives around the world — Cilla as a doctor and educator, and me through this community and philanthropy. Now we'll focus on making the world a better place for our child and the next generation.
We want to share one experience to start. We've been trying to have a child for a couple of years and have had three miscarriages along the way.
You feel so hopeful when you learn you're going to have a child. You start imagining who they'll become and dreaming of hopes for their future. You start making plans, and then they're gone. It's a lonely experience. Most people don't discuss miscarriages because you worry your problems will distance you or reflect upon you — as if you're defective or did something to cause this. So you struggle on your own.
In today's open and connected world, discussing these issues doesn't distance us; it brings us together. It creates understanding and tolerance, and it gives us hope.
When we started talking to our friends, we realized how frequently this happened — that many people we knew had similar issues and that nearly all had healthy children after all.
We hope that sharing our experience will give more people the same hope we felt and will help more people feel comfortable sharing their stories as well.
Our good news is that our pregnancy is now far enough along that the risk of loss is very low and we are very hopeful.
Cilla and our child are both healthy, I'm extremely excited to meet her and our dog Beast has no idea what's coming. In our ultrasound, she even gave me a thumbs up "like" with her hand, so I'm already convinced she takes after me.
We're looking forward to welcoming her into the world and sharing more soon when she's ready to come out and meet everyone!"
Some fans are still drying their eyes after One Direction member Zayn Malik left the group earlier this year to focus on his personal life, but he never really explained why until now.
Earlier this week Malik not only signed a solo contract with RCA he also tweeted, "I guess I never explained why I left. It was for this moment to be given the opportunity to show you who I really am! #RealMusic #RCA"
Fans were not too happy with his tweet thinking that the former One Directioner was throwing some shade at his former band mates. Coincidently One Direction released their new single "Drag Me Down" this week which quickly climbed the iTunes music charts and was all over radio airwaves.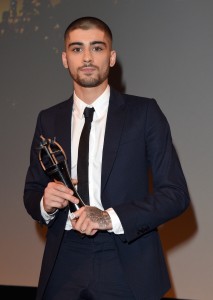 Of course fans were waiting for Malik to share his thoughts about the song after his last tweet being put to question, but turns out Malik actually digs the song. "Proud of my boys the new single is sick. Big love. 🙂 x" Malik Tweeted on Saturday.
Looks like there is no bad blood between these former band mates and we are waiting to hear Malik's first solo single!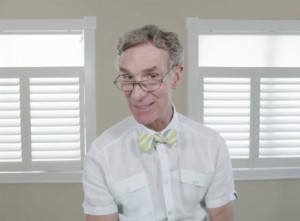 A video that has been sweeping the internet has to do with one Science Guy that we hold near and dear to our hearts.
Bill Nye has captured this generation with countless science experiments on VHS tapes during boring science classes all across America and he has not once given up his passion for science. The global-warming activist is known to be outspoken when it comes to his view on global warming and evolution or science in general, but when he got the chance to read some mean tweets aloud, the Science Guy might be cooler than we all think. Check out the video below!
Check out some of our other latest post:
Cosmopolitan Video Boyfriends Reacts to Catcalling
Miranda Lambert and Blake Shelton Split
(Visited 107 times, 1 visits today)