Here a few of this week's top stories in entertainment and pop-culture news in your Sunday Paper!
Baby got back is what people are saying after Kim Kardashian-West posted a photo to Instagram dressed in…well… her birthday suit. The expecting mother has been receiving tons of criticism about her baby-body and she is fed up with the remarks. Kimye have been very vocal about their fertility struggles with North West and are excited to be expecting another child after countless fertility treatments.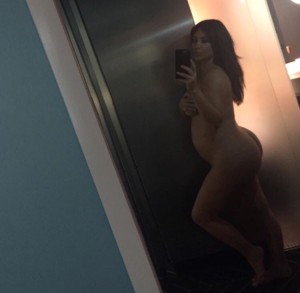 Kim took to Instagram to silence the haters with her nude photo captioning it , "First they say I'm too skinny so I have to be faking it…Now they say I'm too big so I have to be faking it…SMH! Some days I'm photographed before I eat & look smaller, some day's I've eaten & I look bigger. It's all apart of the process." The bold Momma went on to say, " I think you all know me well enough to know I would document the process if I got a surrogate. Everyone's body is different, every pregnancy is different! I've learned to love my body at every stage! I'm going to get even bigger & that's beautiful too! I'm blessed to even be pregnant & even luckier to not have preeclampsia as far as I know, so I don't have the swelling issue this time! They also say your body carries a boy different than a girl! Whatever the case may be I'm grateful to God for this miracle & no matter what rumors or comments you throw my way this time they truly don't affect me! #NoFilter #NoPhotoShop #GoodLighting."
How's that for a statement?! The female body is an amazing thing and women shouldn't have their bodies criticized for it's natural processes. You go Kim!
One Victoria Secret Angel may already have her wings but she also just got a ring. Candice Swanepoel recently announce her engagement to long time boyfriend Hermann Nicoli. A source close to Swanepoel says, "She couldn't be happier."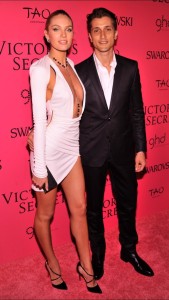 The couple have been together for 10 years now after meeting when the model was 17-years-old in Paris. It has been said that the blonde bombshell has even learned Portuguese from her boyfriend who is Brazilian. Although the couple is very low-key Swanepoel opened up about her long distance relationship struggles and admitted to it being hard but totally worth it. We are happy for the newly engaged couple!
All hail Queen Bey! The cover of "Vogue" magazine was leaked and none other than Beyonce is making history by being the first black woman to make the September issue cover and the third woman of color to grace the cover alone.
This isn't Bey's first time on the cover as she was featured in the March 2013 issue and April 2009 issue.The photo-shoot was shot by none other than the brilliant Mario Testino who has shot many greats for "Vogue" including the Christening of the Princess of Cambridge.
Beyonce sports the "Drunk in Love" wet, scrunched hair look, a couture nude gown with a burgundy sequence shoulder piece draping over her shoulder. The cover reads, " Just B: Beyonce and the Art of Global Domination."
Talk about bowing down! The official issue will hit newsstands August 25. Check out this exclusive video from the shoot.

Tell us what you think about Kim's nude baby bump, Candice's engagement and Beyonce's look on the cover of "Vogue" in the comments below or using the hashtag #GlamorousPaper
Check out some of our other latest post right here:
Celebrity Tweets of the Week: August 14th
#Periodsarenotaninsult Goes Viral After Misogynistic Trump Remark
(Visited 80 times, 1 visits today)