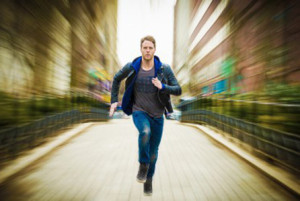 Audiences can get ready to tune in to watch the fall 2015 TV line up, debuting more than a handful of new and returning shows from CBS, NBC, FOX, CW and many more. Starting with CBS, The Late Show with Stephen Colbert is initiated as David Letterman's Late Show replacement premiering September 8th at 11 pm. Another new CBS show called Limitless, which title is based on the same movie Bradley Cooper starred in with only a few adjustments. This also will include a new character such as Jake McDorman, a man who discovers the same super drug (the magic pill) from the movie and uses it to not just better himself, but to solve crimes for the FBI. With the promising plot line, Bradley Cooper will also be making a guest feature appearance in the series. This is set to air on September 22nd, at 10 pm.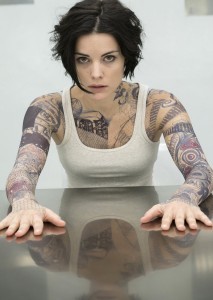 Next, is NBC's show entitled Best Time Ever with Neil Patrick Harris which is set to air on September 15th, at 10/9c. This is a live one-hour show, which is based off the British show Ant & Dec's Saturday Night Takeaway. In addition, this show will feature stunts, skits, pranks, and audience participation with giveaways and etc. Blindspot, another NBC show tells the story of a woman who has no memory of her past, but is found naked in Times Square with tattoos covering all of her body. She catches the attention of the FBI who uses her body as a gateway to follow a road map to uncover a large crime that leads to the truth about her identity. Blindspot will premiere on September 21st, 10/9c.
Fox 21st century's multi awarded show, Empire is returning with it's second season filled with bigger drama, dynamic musical performances, and even six more episodes than the first season on September 23rd, at 9 pm. This means fans get to see more of the sassy diva Cookie (Taraji P. Henson) and the hip hop mogul businessman Luscious Lyon (Terrence Howard).
Lastly, CW introduces a new show called, Crazy Ex-Girlfriend, which is set to air October 12th. Rachel Bloom plays as Rebecca Bunch, an obsessed ex girlfriend who practically gives up everything, including her occupation at a respected law firm and her apartment in Manhattan all to find love. This fall, TV lovers can expect to enjoy a full range of shows that will have them on the edge of their seat with laughter, suspense, and excitement.
Which Fall TV Shows are you excited to watch? Comment below and let us know and share this post using #glamorouspaper.
(Visited 78 times, 1 visits today)