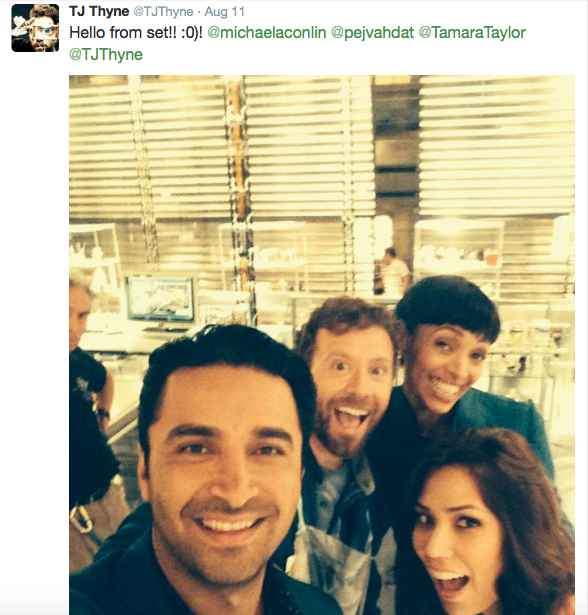 They're back! TJ Thyne, who plays Dr. Hodgins on the Fox hit show Bones shared a small cast selfie on twitter this week. The gang is all on set to film season 11, which could possibly be their last. According to the show creator, there is going to be a crazy, dramatic story arc for Hodgins and Angela this season. Fingers crossed they stay together!

Bones isn't the only show filming this week… American Horror Story: Hotel is one of the most highly anticipated premieres this fall, and Lady Gaga is really teasing us. With this tweet, we can be sure that this season will awesome. Not only will Lady Gaga be in the cast, but so will Matt Bomer, Angela Bassett, Wes Bentley, and Lily Rabe. Is it October yet?!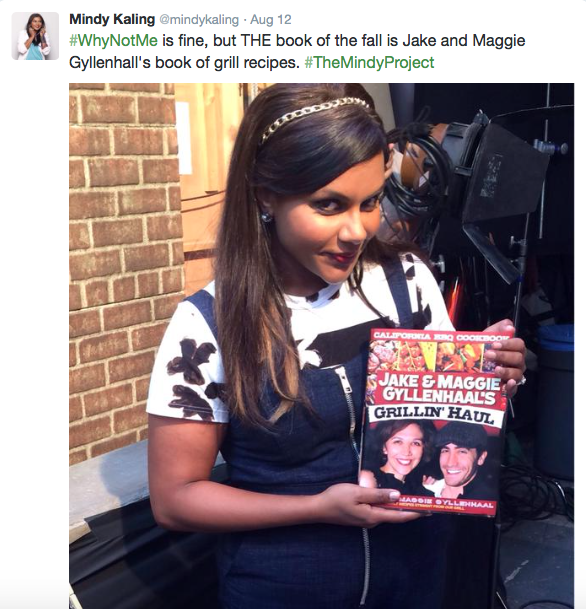 Mindy Kaling shared yet another picture from The Mindy Project season 4 set, where she appears to be holding a cookbook written by Jake and Maggie Gyllenhaal. Unfortunately, this is not a real book and is simply a prop. But if this is a hint of what is to come, season four will surely be hilarious.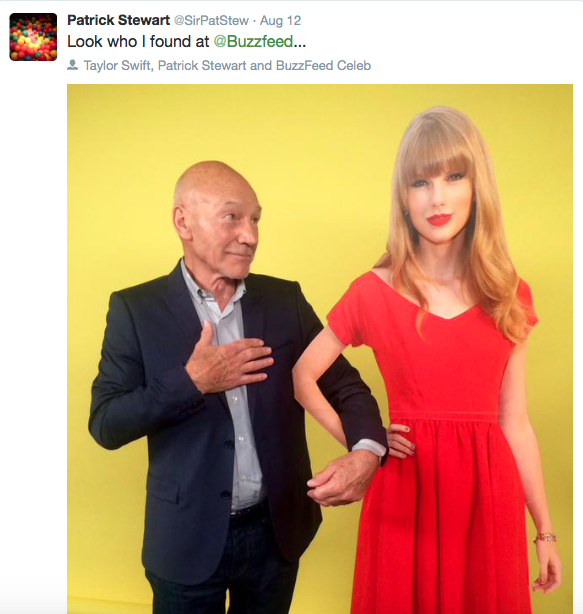 Sir Patrick Stewart stopped by Buzzfeed and saw a familiar face. A few weeks ago he asked Taylor Swift if he could join her legendary squad, and of course Taylor agreed! Patrick took this adorable picture with a Taylor cardboard cutout. Hopefully these two will hang out in real life soon!

It's here! Lana Del Rey's first official single off her upcoming album Honeymoon was released on Monday, and on Thursday Lana shared the music video for "High by the Beach" on Vevo. The video takes place (where else) on the beach, and shows her struggle for privacy when the paparazzi is always after her. It also has a crazy ending you won't see coming. Check it out below!
What did you think of Lana's video? And which fall show are you most excited for? Let us know in the comments or tweet us using #glamorouspaper!
(Visited 74 times, 1 visits today)