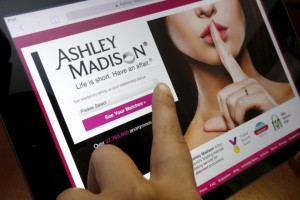 As we have all been informed there was a hack on a certain matchmaking site, more information continues coming to light as people dig through the massive amounts of data leaked. The fact that this is not your usual matchmaking site makes this data that more interesting. This site was used to encourage married men and women to have an affair.  You heard right, married men and women, who would register on this site to get in contact and have affairs. Various congressmen and other  government officials are only some of the many registered users found on this platform.
The most shocking is that many celebrities were discovered to have had previous accounts in this website at different points throughout the years. Some of the celebrities seemed to be involved in this breach of privacy is Josh Duggar, better known from  TLC show 19 Kids and Counting, who just barely made it out alive when it was revealed that he sexually molested 5 young girls, some who were his own sisters; Sam Radar, a christian YouTube personality who was just caught in a scandal of lying about his wife's pregnancy and miscarriage all for the sake of catching it on video and hoping to ride on the curtails of his video's success; and last but not least Jionni Lavalle better known as Snooki's husband famous from Jersey Shore and its spinoff show Snooki & Jwow.
The revelation that these celebrities have used this website at some point in time has not come without controversy. The fallout of this hack has been dreadful to watch and even worse to experience.
Josh Duggar responded and confirmed to the allegations that he was registered to the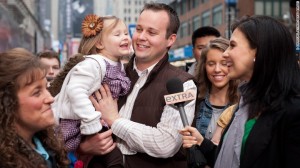 infidelity website stating that,
"I have been the biggest hypocrite ever. While espousing faith and family values, I have secretly over the last several years been viewing pornography on the internet and this became a secret addiction and I became unfaithful to my wife"
Due to that, he has volunteered himself to a longterm rehab to deal with the issues that seem to be steaming from a hyperactive sex drive.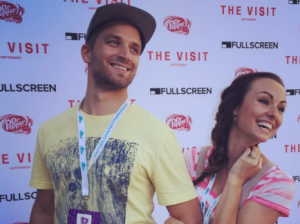 As for Sam Radar, many thought he would never respond or deny the claims made against him although the evidence proved that damning. He just simply replied that he was "abolished from that sin".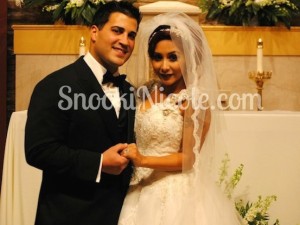 The most disappointing of these reveals was Jionni, Snooki's husband and sweetheart. The public had come to love the very involved parent of Lorenzo and Giovanna. This is why the news was disheartening. But with any reality tv marriage, this couple put up a united front and Snooki responded to the claims by denying that her husband was at all involved with the scandal stating,
"So no, my husband didn't sign up on that website to cheat on me. Honestly, if he wanted to cheat- he would go out and do it. Not sign up on a website and pay for it. Jionni is a good guy and doesn't need his name being tarnished. Nor does our family. We did nothing wrong to deserve this. So with all of this said, I love you babe. And even though I'm a pain in your ass, I know you would never cheat on me. Especially on a lame ass website." 
Lets hope for the sake of this marriage, this is true. What are your views on the fallout of this scandal? Let us know using the hashtag #glamorouspaper or in the comments below!
(Visited 94 times, 1 visits today)