Here's a few popular stories in pop-culture and entertainment news for this week's Sunday Paper!
Happy Birthday, America! Whether you were out sitting poolside, barbecuing with your family or having a relaxing day in, there was something to celebrate about this great country we call home. Check out what celebs did for their festivities.
Kim Kardashian West posed in an American flag, roller derby-esq outfit for Instagram and the expecting mom will have you saying, "where?!"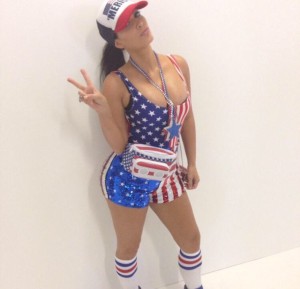 She also featured a picture of her Hubby Kanye West as he shows off his pearly whites with an American Flag background.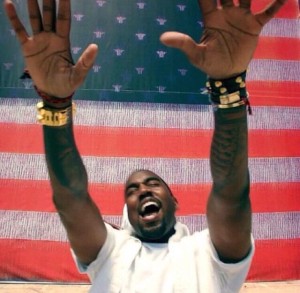 Old time buds Taylor Swift was snapped with Ed Sheeran for Instagram and she captioned the picture, "When @edsheeran shows up for the 4th of July in a red coat because he just can't let it go." Ed was quick to clap back replying, " @taylorswift13 I don't even know what you're celebrating I just turned up for the free booze,"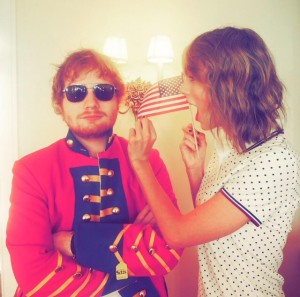 Sofia Vegara also snapped a picture of her beau Joe Manganiello while he grilled out shirtless underneath his apron and captioned the pic, "Serious 4th of July business. Happy Independence Day!!!!"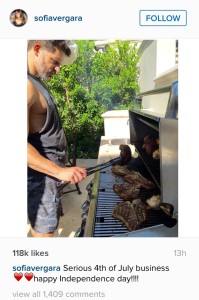 Hilary Clinton may be falling behind in the Presidential debate to competitor Bernie Sanders, but after the comment she made people are getting to see her softer side.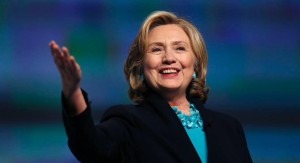 The popular page "Humans of New York" which features random New Yorkers and their stories posted a heart breaking photo of a young man that was afraid of his sexuality this past Friday. Tons of LGBT members and allies flocked to the post to show their support for the young man and Clinton chimed in. Her words were so uplifting it became the top comment on the post. I'm sure this little boy has to know he is loved if the woman that is running for presidency is supportive of him.
Her comment reads:
"Prediction from a grown-up: Your future is going to be amazing. You will surprise yourself with what you're capable of and the incredible things you go on to do. Find the people who love and believe in you – there will be lots of them. –H"
The comment was submitted with an "H" to signify it was her words on the post and not those of her assistance. Way to go Hilary!
One video that has been sweeping the internet with over 56,000 YouTube hits is a video of a father and daughter doing a beatbox battle and the results are sick! The father challenges his daughter and starts off to be doing better than what most people can do, but his daughter definitely shows him up and finished with a sickening two minute beatbox finale. Check out the video link below:
https://m.youtube.com/watch?v=MxjeIg0BAkQ
Show us your 4th of July photos, what did you think of Hilary's comment on the HNY page and was this daddy, daughter duo a tie or was there a clear winner using the hashtag #GlamorousPaper
Check out our latest post below:
Celebrity Tweets of the Week
"You're Fired!" – Presidential Candidate Donald Trump
Are Iggy and Britney Feuding or Not?
App of the Week – 7/1
Ben and Jen Call it Quits
(Visited 72 times, 1 visits today)