Here's a recap of a few top stories in entertainment and pop-culture news in this week's Sunday Paper!
Not only has Miley Cyrus been announced as the host of the 2015 MTV Video Music Awards, but the nominations were released as well which lead to two celebrities having bad blood.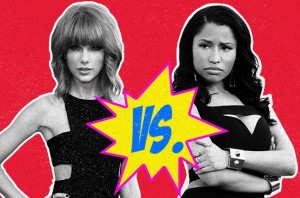 Shortly after the nominations for Music Video of the Year were announced Nicki Minaj was apparently offended that her video for "Anaconda" didn't make the list. The female-rapper then took to Twitter to express her concern for her lack of nomination because she isn't like the "other" artist referring to racism and sizeism in the industry.
Taylor Swift who is nominated for her "Bad Blood" video that had an all star cast and featured Kendrick Lamar thought it was a personal attack and fired back on Twitter saying she was shocked someone like Minaj would "pit women against each other" and that one of the other male artist probably took her spot. Minaj immediately fired back and questioned Swift about her ever mentioning Swift's name and clarified what she was referring to. Swift came back saying she didn't mean to jump to conclusion, but she assumed Minaj was referring to her. She also added that if she were to take home the award that Minaj would be more than welcome to walk on stage and accept the award with her. Probably for the best after the 2009 Kanye incident at the VMAs.
Twitter and Tumblr blew up with comments and memes of people expressing their issue with Taylor Swift jumping the gun about Minaj's tweet. The feud lasted all of a few days until Swift publicly apologized to Minaj over twitter about her comment and according to Minaj on Good Morning America Swift also called her.The two patched things up and even shared some laughs. "Anaconda" was nominated in several other categories for a VMA so we will have to wait to tune in Aug. 30 to see who takes home the awards.
If that was too hard to follow Jimmy Kimmel did a recap of the story using the universal language of emojis that will sure clarify things. Check it out below:
Speaking of the MTV VMAs have you checked out the complete list of nominations? Check out the list and tell us who you will be rooting for!
This week the country has definitely been in turmoil with the recent suspicious death of Sandra Bland while in police custody and along with the rest of us, Kim Kardashian-West wants answers too.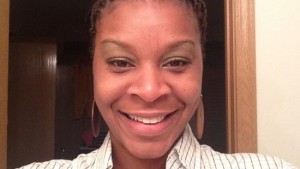 The 28-year-old self-proclaimed activist had a lot to say in her videos about racism and the #BlackLivesMatter movement. When she was allegedly pulled over for not properly signaling in front of a officer and refused to put her cigarette out while speaking to the officer which, by the way isn't illegal in the state of Texas, she was arrested and detained and what happened from there is unknown. The dash-cam transcript that was recently released clearly showed the officer being overly-aggressive and some even speculate the video was tampered with. The jail she was detained in after three days claimed Bland had committed suicide hanging her self from a pole with a trash can liner located in her jail cell. Friends and family of Bland said she was not suicidal at all before being detained so the obvious question now becomes, "what happened to Sandra Bland?"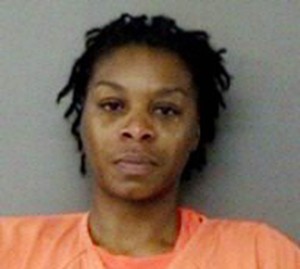 Kim Kardashian-West is also asking questions and surprisingly people aren't mad about it. Kim is not only married to a black man but has a mixed-race child and expecting her second. She has dealt with a fair share of hateful, racist comments regarding her husband Kanye West and daughter North. Kim took to Twitter with the hashtag #WhatHappenedToSandraBland and tweeted, "We need answers!!!! This is NOT ok! This is all shady! They need to own up to this and tell the truth!" She then followed up her tweet with, "#MassiveCoverUp #WhatHappenedToSandaBland."

People applauded Kim for speaking out and empathized with her knowing that she has encountered racism because of her family. The whole situation is under-going investigation so we can only wait for answers.
What do you think of Taylor and Nicki's fued, does Nicki really have a right to be mad or was Taylor completely out of line? Who do you think will take home the most Video Music Awards and what do you think of Kim speaking out about Sandra Bland? Let us know using the hashtag #GlamorousPaper or the comments below!
LATEST POSTS:
Miranda Lambert and Blake Shelton Split
Canadian Music Festival Bans Headdresses
10 Facts you didn't know about activist Ida B. Wells
Celebrity Tweets of the Week – July 17th
(Visited 116 times, 1 visits today)