Take a look at a few stories in review in this week's edition of Sunday Paper!
MTV is coming out with a new documentary and it'll definitely make you uncomfortable. The documentary "White People" created by Pulitzer Prize-winning journalist Jose Antonio Vargas who was recognized for covering the Virginia Tech shooting in 2007.
MTV's Emmy-winning "Look Different Campaign" gave thought to "White People" which is set to start and an uncomfortably close conversation about white privilege. The documentary follows five white people from across the country and tries to understand their racial identity and for them to recognize their privilege in modern American society. Catch the documentary as it premieres on MTV July 22. Check out the trailer below!
Not only has J.K. Rowling brought us the unforgettable "Harry Potter" series she is also serving up sass. Serena Williams recently won the Wimbledon 2015 tennis match for the fourth time and while most were rooting for her some weren't so gracious.
One Twitter user decide to body shame Williams' body and Rowling was not having it. The unknown user attributed William' success to her being "built like a man." Rowling who is obviously clever with words shared the quote and added, "Yeah, my husband looks just like this in a dress. You're an idiot." She added a photo of Williams in a tight red dress and she looked stunning. Rowling's 4.9 million followers also agreed with the overwhelming amount of retweets and favorites.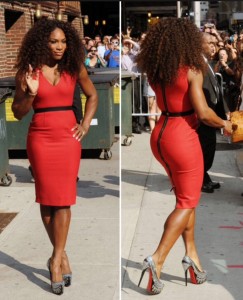 Apparently Rowling has been a long time fan of Williams as many other tennis fans are. Before the Wimbledon match Rowling posted a photo of the two with the caption, "I'm #TeamSerena today, because you don't meet many super-talented people nicer than she is. Go @SerenaWilliams." She later added, "#SerenaSlam! I love her! What an athlete, what a role model, what a woman!"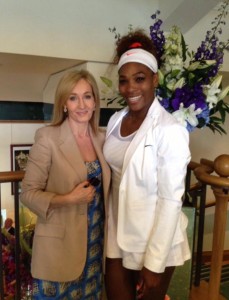 The new Princess of Cambridge Charlotte has finally had her Christening as of July 5 and the Kensington Palace has released the official portraits. The photos were taken by notable photographer Mario Testino who is known for shooting for Vogue. He definitely has a creative eye because the photos are stunning!
Check them out the photos of the Christening and the official portraits below!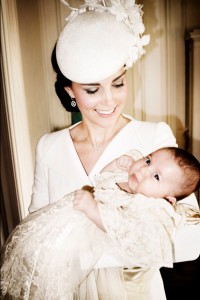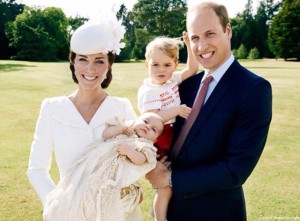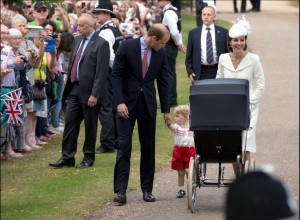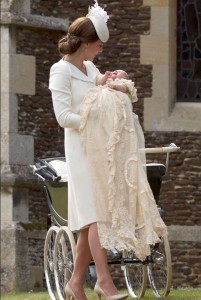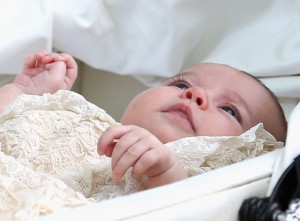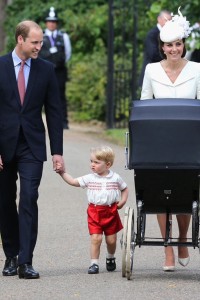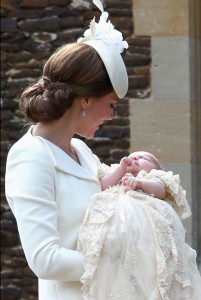 Check out our other latest post this week below:
Celebrity Tweets of the Week – July 10th
Taylor Swift is a True Role Model
Giuliana Rancic is Set to Transition her Position on E!
Bare Bums but No Nipples: Are Naked Female Athletes Feminists?
(Visited 98 times, 1 visits today)