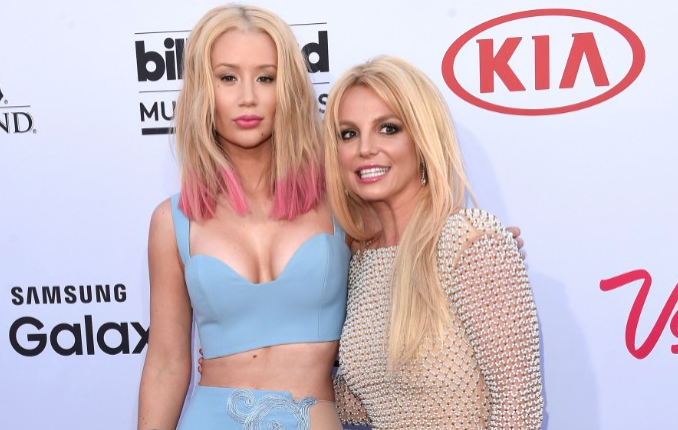 The rap star and the pop star recently collaborated on what was hyped to be the song of the summer… but fell flat. "Pretty Girls" was released not too long ago but did not do well on the charts at all. Recently, Iggy Azalea, who is featured on the track, took to twitter to explain why she thought the song did poorly. She stated that she and Britney Spears did not promote the song enough. Azalea then stated, "Unfortunately, I'm just featured…" implying that she didn't have the power to promote the song more, but perhaps Spears did and chose not to. People immediately took this as a dig at Spears and assumed the stars were feuding over the flop of their track. Spears seemingly responded to this accusation with a very aggressive hashtag "You Want A Piece of Me." This seemed to confirm the two were feuding.

But wait! Azalea went on a twitter rant to clear the air by fully denying any feud and insisting the two are friends. Here are some of her tweets on the topic: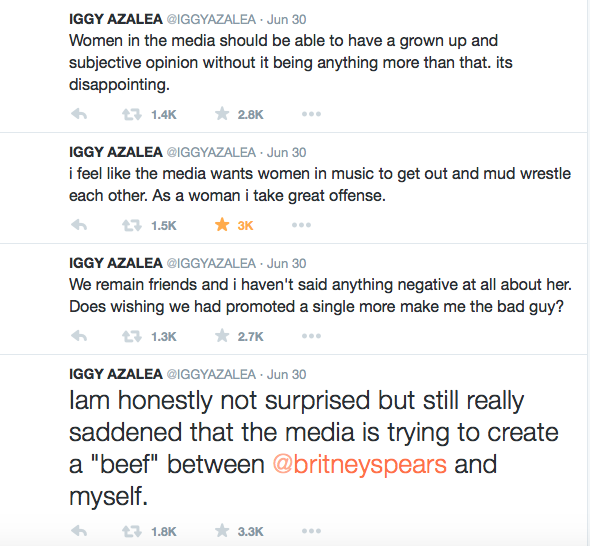 Azalea's side of the story is that this entire feud was created by the media in order to see women in the industry fight amongst each other. She states that she wasn't blaming Spears for the song's failure, just the lack of promotion. She was pointing out what was, in her opinion, an error; this was by no means an attack on Spears. She goes on to say that the two are friends and she supports Spears "100%." Azalea concluded by saying, "It is possible to have differing opinions…without it being shade."
So what do you think of all of this? Was the media blowing this out of proportion, or were Britney and Iggy exchanging some backhanded comments on twitter? And is Iggy's rant genuine or is she trying to save face? Let us know in the comments or tweet us using #glamorouspaper!
(Visited 81 times, 1 visits today)