For those of you that have slept on Zendaya Coleman here is five short reasons why she's the bomb!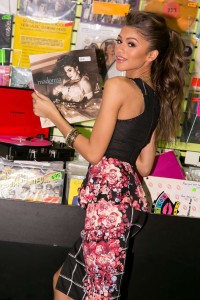 1. She's always very humble.
Zendaya was offered the role of Aaliyah in the Wendy Williams biopic "Aaliyah: The Princess of R&B", but declined the role respectfully shortly after.
"Zendaya is no longer involved in the project. Aaliyah has always been an inspiration to Zendaya. She was honored to portray her and pay tribute to her. If she is going to do it she wants to do it right." sources close to Zendaya said in a statement.
Good move on Zendaya's part because the move completely flopped, but she didn't want to be apart of a project if she knew she wouldn't do her idol justice with her talents.  As a young actress, dancer and singer she knows her strengths and weakness when it comes to taking on different roles and knows when they can be used. This could have been an easy situation for her to get a big head but she remained humble. This is just one of many examples.
2. She can pull off ANY hairstyle, literally everything!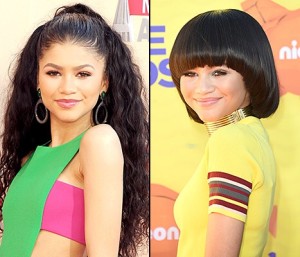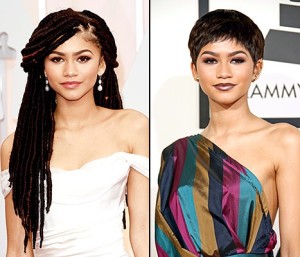 and that's not even half of them!
3. She can hold her own when it comes to controversy
When Zendaya was called out by ENews' Guilianna Rancic for her hair looking like she smelled like "patchouli oil and weed" she took to social media and put out a brilliant statement. She explained her reasoning behind her long locks while remaining professional and understanding. That's a lot to say for most 18 year olds.
4.  She is one of the very few Disney stars that can actually dance…
5. And she she is super down to earth.
Zendaya is always giving us tons of sass in her tweets and Instagram photos. She is always interacting with her fans and it's nice to see that she is being a normal teenager. Also, her lip syncing car videos are hilarious! Check them out below!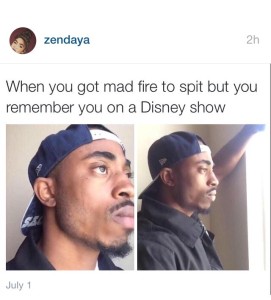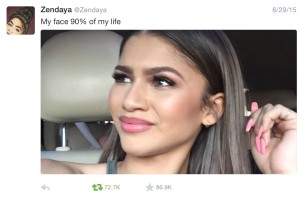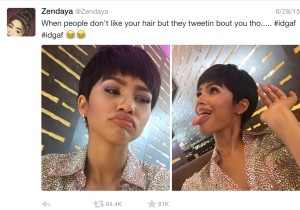 Tell us what you think of Zendaya using the hashtag #GlamorousPaper or in the comments below.
(Visited 184 times, 1 visits today)