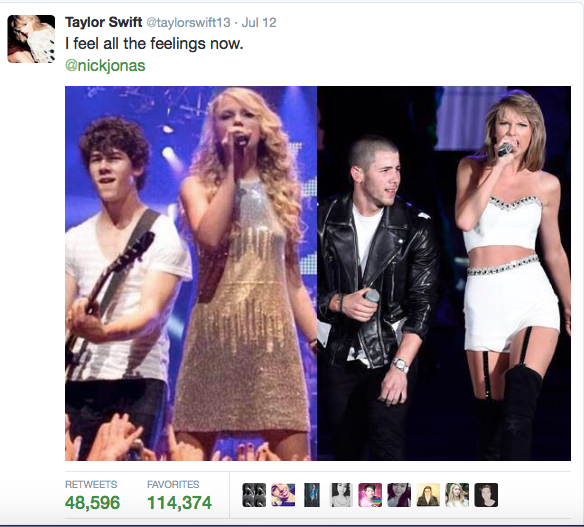 At one of her most recent shows, Taylor Swift brought Nick Jonas on stage with her to perform, and on Twitter she reminded everyone of the time she toured with the Jonas Brothers about six years ago. Seeing the pictures side to side really shows how much these two have changed over the years!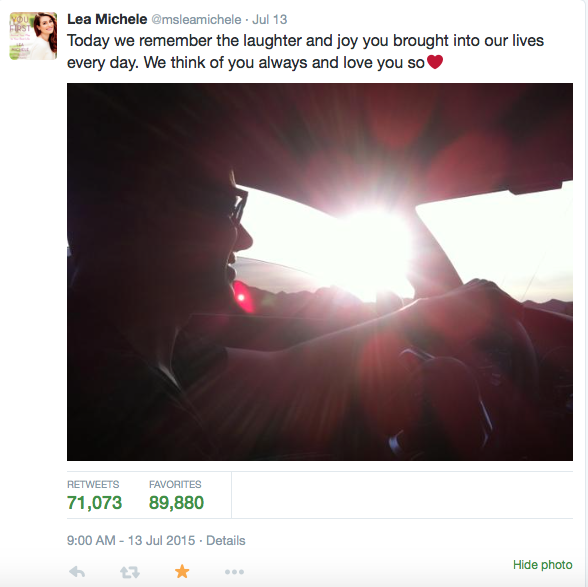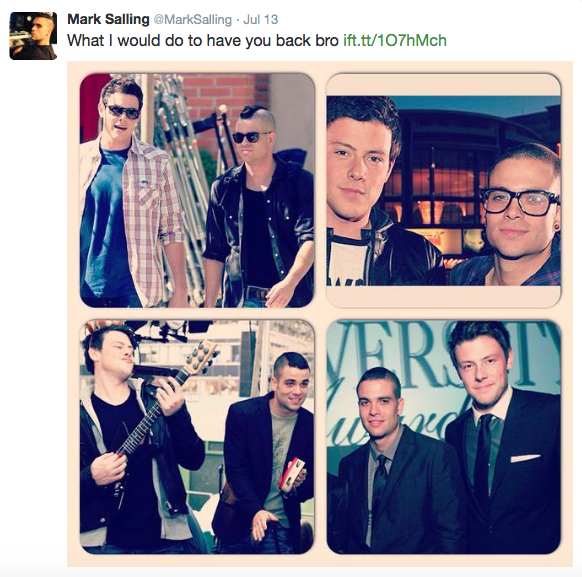 This week marks the two year anniversary of Glee star Cory Monteith's death. His girlfriend Lea Michele and his costar/friend Mark Salling both shared touching tributes on Twitter. Cory died tragically in 2013 from a drug overdose. Lea was especially heartbroken by Cory's death, but since has found love again with boyfriend Matthew Paetz. She makes it clear though that Cory will always have a special place in her heart.

Lana Del Rey broke her two month twitter silence to announce the release of the first single off her new album, Honeymoon. Not yet on iTunes, it generated over 2 million views on youtube in less than two days. It's absolutely wonderful, we posted about it the other day you should check it out!
Finally, The Office star Ed Helms shared a throwback Thursday picture from the set of the hit comedy. If you're missing the cast, you can see Ed in his new movie Vacation, coming out this month. Rainn Wilson also just announced he's releasing a memoir called The Bassoon King this November, and Mindy Kaling's new book is out in September.
How about that crazy then and now picture from Taylor? And are you excited about Lana's new single and upcoming album? Let us know in the comments or tweet us using #glamorouspaper!
(Visited 145 times, 1 visits today)