Check out some of the top stories in entertainment and pop-culture news in this week's Sunday Paper!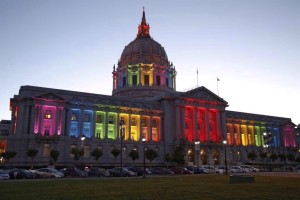 The wedding bells are ringing proud and true after this Friday when America finally legalized marriage equality across all 50 states. Before the announcement only 36 states had marriage equality rights but this new law bridges the gap for the remaining 14 states. The announcement came after the Supreme Court voted with the verdict being 5-4. Tons of LGBT members and allies rallied in the streets hugging, kissing and embracing one another for a long time coming.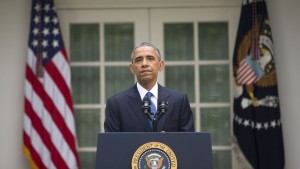 "Those countless, often anonymous heroes, they deserve our thanks. They should be very proud. America should be very proud" were the words President Barack Obama uttered as he wrapped up his speech giving thanks to the people that endured persistent strife over the matter but never gave up in their efforts.
Tons of media outlets, organizations and businesses showed their support by changing their media icons to rainbow themed banners. Twitter joined in the celebration with the hashtag #LoveWon and posting pictures outside the capitol building of tons of people holding hands, crying, kissing and cheering. Facebook also gave the option to change users profile pictures that included a rainbow filter. Important buildings around the country projected rainbow lights on to the buildings in celebration for this huge victory for the LGBT community.
Check out some of the icons below!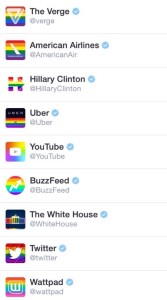 The United States joins countless other countries with the legalization of marriage equality and is the last piece to making the entire North American continent free of marriage discrimination against LGBT people. Way to go America for taking a huge step in history and bringing our great country one step closer to equality!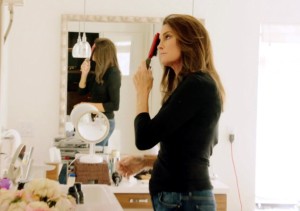 A promo video was revealed on Caitlyn Jenner's new docu-series and you will for sure want to watch it. Caitlyn appears flawlessly inj the promo and says she will discuss why she chose to do the docu-series and what it's really all about for her. You can see her bonding with her family and exploring her new found womanhood.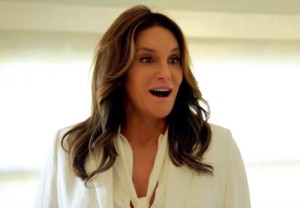 "We're going to talk about everything. We're going to do a lot of fun things for the first time. We're going to go shopping for the first time. Maybe even some boy stuff, like ride a motorcycle—because girls do that too!" Caitlyn said in the promotion video.
Ex-partner Kris Jenner expressed her gratitude toward Caitlyn saying she is happy for her being able to live her truth.
""I think it's amazing. I think that someone following their dream is truly inspirational to a lot of people. You have to do what makes you happy." Kris said in a statement to Extra.
Although we haven't seen Caitlyn all dolled up since her Vanity Fair cover she is set to accept the Arthur Ashe Courage Award at the 2015 ESPY Awards July 15. This will be her first red carpet event as the transformation and all eyes will be on her. You can tune into Caitlyn's eight part document series July 26 on E!.
Check out the Promo below!
With PRIDE month coming to a close check out some of your favorite celebrities that you may or may not have known are apart of the LGBTQ community. HAPPY PRIDE MONTH!
Miley Cyrus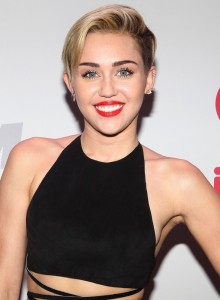 Neil Patrick Harris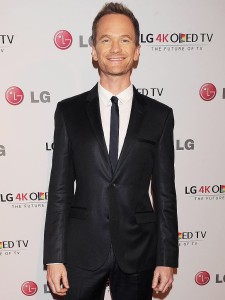 Jane Lynch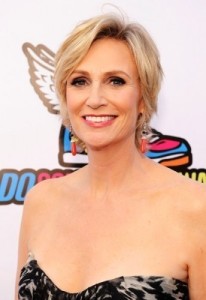 Wentworth Miller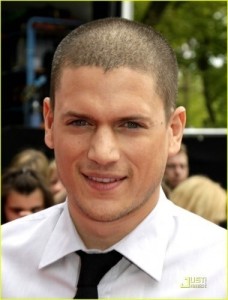 Josh Hutcherson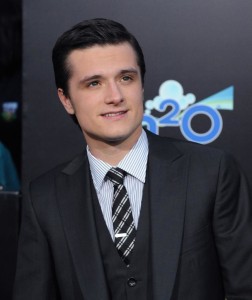 Anderson Cooper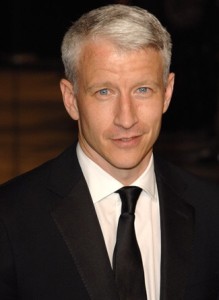 Sarah Paulson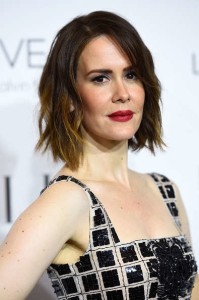 Matt Dallas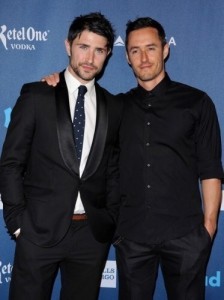 Jonathan Bennett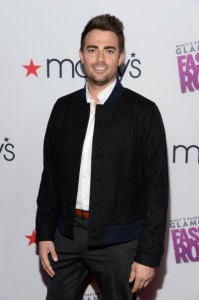 Raven Symone
Show us your PRIDE photos, tell us what you think of Caitlyn's new promotion video and if you knew the these celebrities were LGBT or Q using the hashtag #GlamorousPaper.
Check out some of our other latest post below:
LATEST POSTS
Celebrity Tweets of the Week
Happy Birthday Mindy Kaling!
P Diddy Arrested for Attacking his Son's Football Coach
YouTube Star Ingrid Nilsen has Something to Say, She's Gay.
Music Monday – Prince Royce – Back it up ft. Jlo & Pitbull
(Visited 86 times, 1 visits today)