It's been three years since Of Monsters and Men's last album; My Head is An Animal was extremely popular and praised by critics. The Icelandic band is back with their new record, Beneath the Skin. It was released this past Tuesday and is absolutely fantastic. Everything we loved about the band's first CD is back and better than ever. The melodies are beautiful and haunting, the harmonies between the two lead singers are a perfect combination, and the lyrics are deep and emotional. The album explores life itself; what it means to live, to have a soul, and to be human. Here's a more specific breakdown of the spectacular record.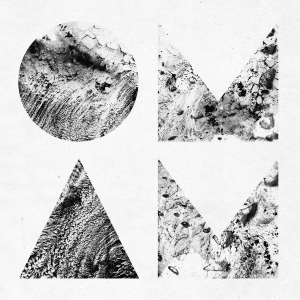 The first track was also OMAM's first single: "Crystals." It's a great opening track, upbeat and overall positive with some more serious lines in it, such as "And I'll wither, so peel away the bark, because nothing grows when it is dark." The next track really gets into the true theme of the record. "Human" has a haunting, beautiful melody. The song itself is electric; it makes you feel alive while talking about what it means to live.
"Wolves Without Teeth" and "Empire" are faster paced but still are filled with beautiful lyrics and vivd imagery. "Organs" is a standout. It is very stripped down and quieter, making it unique. It is filled with raw emotion, making it simply beautiful. And despite its title, "Black Water" is a positive, very upbeat song. It includes harmonizing choruses and trumpets, making it a triumphant anthem.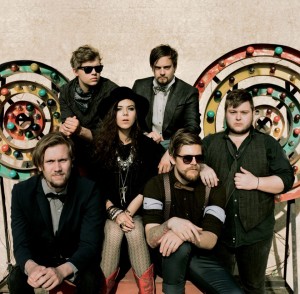 The album does have its dark moments, though these songs don't make it any less wonderful or enjoyable. "Slow Life" has a different, almost angry feel to it. It, too, has harmonizing in it, though in this case it has a more haunting effect. The darkest song however is clearly "Thousand Eyes." The melody is very eerie– almost frightening. There's a buildup throughout the song, leading to a very intense ending. The last lyrics repeat, "I am the storm." This song will surely stick with you for a while after hearing it.
You can't go wrong with any song on this album. From start to finish, it is truly a work of art and definitely worth your time. Once again, Of Monsters and Men has delivered something both diverse yet cohesive, dark yet upbeat, and something mournful yet hopeful.
Were you as blown away by Beneath the Skin as we were?! Let us know in the comments or tweet us using #glamorouspaper!
(Visited 159 times, 1 visits today)