If you're anything like me you know that seeing the sun is motivation for getting back into shape for beach season. As a group fitness instructor, I go through shoes every few months and it's about that time to purchase a new pair.
Nike has always been my go to for athletic wear because they always have top of the line clothing and shoes which never cease to disappoint. While browsing their website I saw a pair of trainers that would be a great way to get back into shape.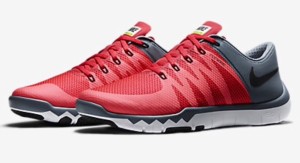 The "Nike Free Trainer 5.0 V6" is a great shoe inside and out. Starting with the interior, it includes a low-profile Phylite midsole which is durable enough to double as an outsole, a minimal molded sock-liner mimics the curvature of the foot for enhanced support, and an anatomical heel is rounded to roll with the ground.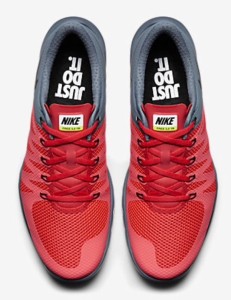 As for the exterior, it has a lightweight mesh upper with no-sew overlays for support and ventilation, a waffle outsole pistons work with the Phylite midsole to help absorb impact, and a 3/4-length bootie wraps the foot for a seamless fit.
Training shoes are versatile for running, weightlifting, circuit training, sport training, or any other physical activity. I would highly recommend these shoes to anyone looking for a pair that will be durable and protect your feet. These shoes along with more colors can be found online at Nike.com and are retailed at 100 dollars.
Tell us about your fitness goals and how you wore your Nike Free Trainers with the hashtag #GlamorousPaper.
(Visited 263 times, 1 visits today)