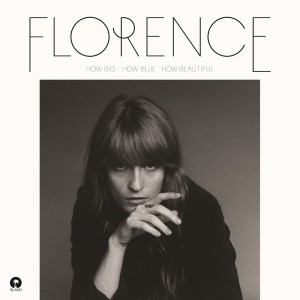 After four long years, Florence is back! Her smash hit album Ceremonials was released in 2011, and this past Tuesday Florence + the Machine just dropped a brand new album, entitled How Big, How Blue, How Beautiful. While trying to top Ceremonials would be almost impossible, Florence makes a good attempt. How Big is an interesting combination of intense rock and emotion-filled orchestral songs. While sometimes this contrast works well, other times it seems like a bit of a mess. The great songs are followed by weak ones, which really interrupts the whole flow of the album. Nonetheless, there are some beautiful songs on this record worth listening to.
Overall, Florence's more rock-sounding songs are a fail. While Ship to Wreck is meant to be an upbeat opening track, it frankly doesn't sound nice. The chorus features Florence screaming "to wreck" over and over; in my opinion, the whole song is a wreck. This track is followed by "What Kind of Man" which is better, but not by much. It's a really heavy rock song with angry lyrics and scream-singing. These two songs are very jarring; it's a mystery to me how they got on this album. The title of the album is very vivid and beautiful, yet these first two songs are harsh and angry. Finally, by track three, we're on the right path.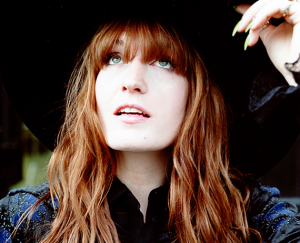 The title track, "How Big, How Blue, How Beautiful," is upbeat and happy, and features orchestral instruments such as trumpets and strings. Everything is working in this song; the lyrics and music combine to make the album's first "beautiful" song. It ends with over a minute of instrumental interlude. This song is perfection. The next track, "Queen of Peace," is excellent as well– another beautiful song.
The flow is interrupted again with "Delilah," which is probably the weakest track on the album. It's another rock-esque song; clearly this genre is not for Florence. The rest of the album, though, is great. "Caught," is a complicated, beautiful love song. "Third Eye" will have fans reminiscing over one of Florence's first hits, "The Dog Days Are Over." It has a fantastic beat which will make you want to dance to it. Next comes probably the best song on the album, "St. Jude." It is absolutely breath-taking and profound; even the accompanying music video will make you think.
While this album has a rocky beginning, stick with it through the end; there are some songs that are definitely worth a listen. So what did you think of this album? Was it as good as Ceremonials? Let us know in the comments or tweet us using #glamorouspaper!
(Visited 243 times, 1 visits today)