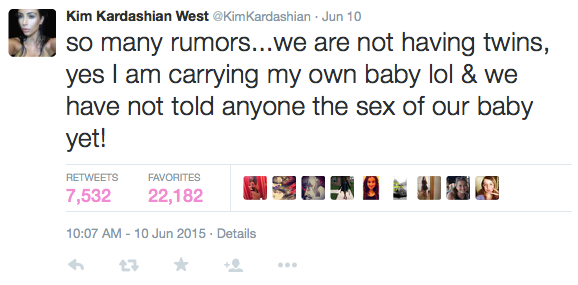 Let's start off this week with some news about the Kardashian clan. Everyone is very excited that Kim Kardashian is expecting her second child with Kanye West, and a few days ago it seemed confirmed that she was having a boy. Not so fast. Kim took to twitter to let everyone know that she has not revealed the gender of her baby yet, so all the articles saying it's a boy are just speculation. She's not having twins either (though how great would that be). Guess we'll just have to wait to hear the news from Kim herself.

The Tonys were this past Sunday, and it was a great show. Our favorite politically incorrect  host Billy Eichner live tweeted about the event, and even threw in a reference to a recent scandal going on in Hollywood right now. Many people are upset that Emma Stone was cast as a half-Asian character in the movie Aloha, when the actress is not Asian at all. The rest of the cast of the movie is very white, which is surprising since they are all playing residents of Hawaii. Director Cameron Crowe has since apologized for casting a white actress.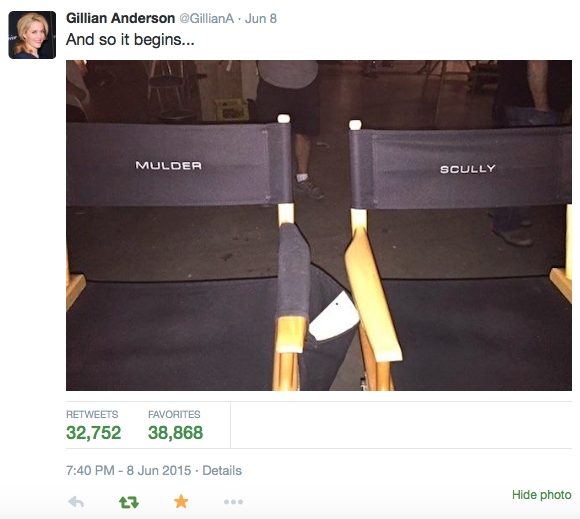 THEY'RE BACK! Gillian Anderson (Scully) shared a picture from the set of the brand new X-Files reboot, and everyone is freaking out. The cast and crew are busy at work, putting together a handful of episodes that will premiere in early 2016. Mulder himself (David Duchovny) also took to twitter and shared a picture of his script for the first episode, though unfortunately there was no sneak peak about the plot. Stay tuned for more info on this exciting reboot.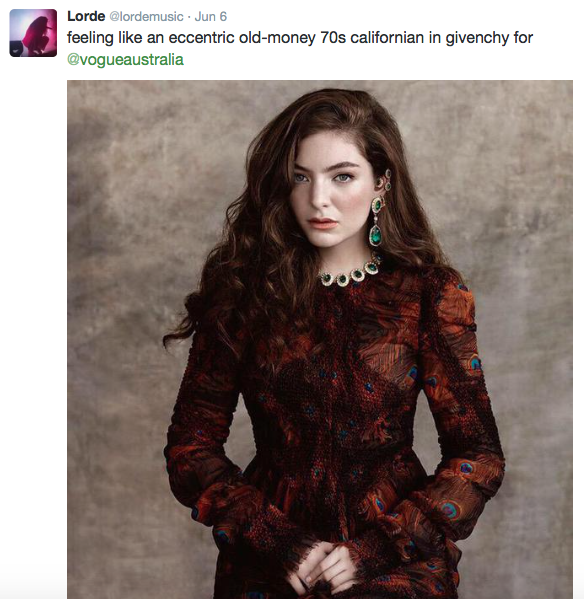 Lorde is gracing the cover of Vogue (Australia) and decided to share some beautiful pictures from the photoshoot. This was one of them, where she looks absolutely stunning in a vintage dress and jewels. The pop sensation (who only turned 18 a few months ago!!!) is doing great recently– she's often hanging with BFF Taylor Swift or her boyfriend of a few years, and it is rumored that she could be releasing her next album this year! If it's anything like the last one, I'm sure it'll be a big hit.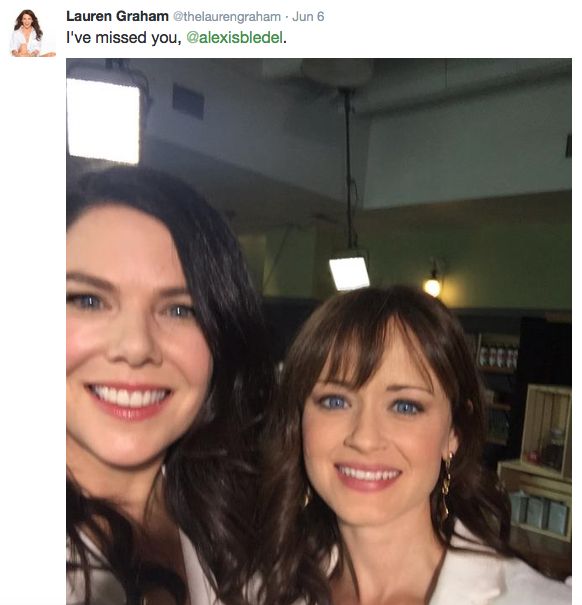 And finally, the Gilmore Girls reunion we've all been waiting for!! Lauren Graham (Lorelai Gilmore) shared an insanely cute selfie with her TV daughter Alexis Bledel (Rory) and the two look so happy to be reunited. A lot more happened at this event though; most of the cast and crew were there, including all of Rory's boyfriends (that's not awkward at all!) It was great seeing everyone back together, especially these two.
Do you think Kim and Kanye are having a boy or a girl? And are you excited for The X-Files reboot? Let us know in the comments or tweet us using #glamorouspaper!
(Visited 126 times, 1 visits today)