Are you stuck in a tv show rut and are looking to try something new? Look no further! If crime shows aren't normally your thing, you still might want to give the following shows a shot. They all combine mystery and suspense with comedy and lightheartedness. You might be surprised to find a bunch of laugh out loud moments. Check out our list below:
Castle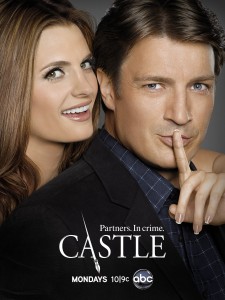 This show centers around NYPD detective Kate Beckett (Stana Katic). She's tough, good at her job, and also beautiful. Her world gets disrupted, however, when famous mystery novelist Richard Castle (Nathan Fillion) starts shadowing her on the job in order to get inspiration for his next book. The two are exact opposites, and Beckett feels more like a babysitter than a cop. However, Castle proves his worth by actually helping Beckett solve murders. The two soon become partners with undeniable chemistry. Castle is extremely full of himself, yet lovable, which results in a ton of funny moments. Beckett's colleagues, Ryan and Esposito, as well as Castle's mother and daughter round out the cast, making the show very interesting and enjoyable, with the occasional suspenseful situation.
Bones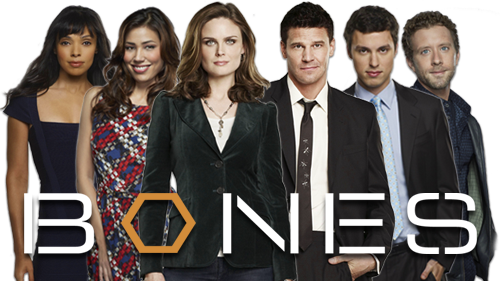 This crime drama is all about Dr. Temperance Brennan (Emily Deschanel), a forensic anthropologist. Her job is to identify people just from their bones. She begins to consult with the FBI and help solve murder cases when there are very little remains left. Dr. Brennan teams up with Special Agent Seeley Booth (David Boreanaz) and the two work together to catch killers. The most interesting part of the show is their partnership and how they help each other. Dr. Brennan is extremely smart, but also very awkward. She has little to no social skills and is only interested in the facts of the case. Agent Booth is a hothead, arrogant, but able to get inside a killer's head and figure out motive, as well as interrogate them. Both balance the other out, and the two also share romantic chemistry. Because Dr. Brennan is so awkward and socially naive, there are countless comedic moments. Dr. Brennan's colleagues are also delightfully awkward. This show is definitely worth checking out.
Psych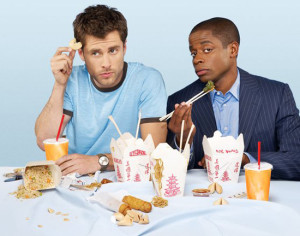 This show is probably the least serious on the list. Psych centers around Shawn Spencer (James Roday), a "psychic" who consults with the Santa Barbara Police Department. He's not actually a psychic, he is just extremely observant and has a photographic memory; he tells people he's a psychic as a gimmick in order to get business. His partner is childhood friend Gus (Dulé Hill), who isn't a detective or psychic, but a pharmaceutical sales rep. You can see how very light the show is by its set up. It still is extremely funny, and watching Shawn and Gus solve crime with their insane schemes and disguises never gets old. Watching them interact with the police department is very interesting as well. One detective in particular, Lassiter, can't stand them and is always trying to prove Shawn and his psychic abilities wrong… but to no avail. Check out this show, all on Netflix!
So which of these shows are you going to check out? And which have you seen already? Let us know in the comments or tweet us using #glamorouspaper!
(Visited 208 times, 1 visits today)