Here's a recap of a few top stories in entertainment and pop-culture news in your Sunday Paper. This week will be a little different in that it'll focus on one story in particular versus many. This post contains difficult content and we at Glamorous Paper want to be as respectful of the victims and others that are affected by like situations as best we can.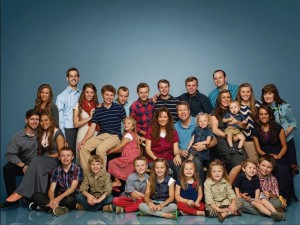 The Duggar family and TLC network have come under fire recently after information leaked regarding their oldest son, Josh Duggar, who was involved in five alleged molestation cases back when he was 14 years old. Four of the five victims are said to be some of his sisters but which ones have not been identified. Apparently the network was aware of the allegations before the show originally aired in 2006 and has still gone on for 10 seasons.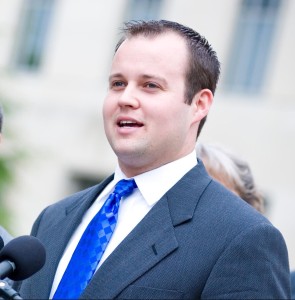 This family is known for their fundamentalist Christian views which include not handholding until engagement, not kissing until marriage, and not giving anyone full-frontal hugs. They have rallied behind politicians opposing gay marriage and during Jim Bob's former politician years was for the death penalty for sexual abusers.
There has been an a uproar against the family and the TLC Network to cancel their show once and for all. So far the "19 Kids and Counting" show has been taking out of the upcoming lineup and advertisers have already pulled out , but the network hasn't stated if it is indefinite. The parents Michelle and Jim Bob along with Josh and his wife anna have all posted statements on the Duggar Family Facebook page which you can read below.
"From Jim Bob and Michelle:
Back 12 years ago our family went through one of the most difficult times of our lives. When Josh was a young teenager, he made some very bad mistakes and we were shocked. We had tried to teach him right from wrong. That dark and difficult time caused us to seek God like never before. Even though we would never choose to go through something so terrible, each one of our family members drew closer to God. We pray that as people watch our lives they see that we are not a perfect family. We have challenges and struggles everyday. It is one of the reasons we treasure our faith so much because God's kindness and goodness and forgiveness are extended to us — even though we are so undeserving. We hope somehow the story of our journey — the good times and the difficult times — cause you to see the kindness of God and learn that He can bring you through anything.
From Josh:
Twelve years ago, as a young teenager I acted inexcusably for which I am extremely sorry and deeply regret. I hurt others, including my family and close friends. I confessed this to my parents who took several steps to help me address the situation. We spoke with the authorities where I confessed my wrongdoing and my parents arranged for me and those affected by my actions to receive counseling. I understood that if I continued down this wrong road that I would end up ruining my life. I sought forgiveness from those I had wronged and asked Christ to forgive me and come into my life. I would do anything to go back to those teen years and take different actions. In my life today, I am so very thankful for God's grace, mercy and redemption.
From Anna:
I can imagine the shock many of you are going through reading this. I remember feeling that same shock. It was not at the point of engagement, or after we were married – it was two years before Josh asked me to marry him. When my family and I first visited the Duggar Home, Josh shared his past teenage mistakes. I was surprised at his openness and humility and at the same time didn't know why he was sharing it. For Josh he wanted not just me but my parents to know who he really was — even every difficult past mistakes. At that point and over the next two years, Josh shared how the counseling he received changed his life as he continued to do what he was taught. And when you, our sweet fans, first met me when Josh asked me to marry him… I was able to say, "Yes" knowing who Josh really is – someone who had gone down a wrong path and had humbled himself before God and those whom he had offended. Someone who had received the help needed to change the direction of his life and do what is right. I want to say thank you to those who took time over a decade ago to help Josh in a time of crisis. Your investment changed his life from going down the wrong path to doing what is right. If it weren't for your help I would not be here as his wife — celebrating 6 1/2 years of marriage to a man who knows how to be a gentleman and treat a girl right. Thank you to all of you who tirelessly work with children in crisis, you are changing lives and I am forever grateful for all of you."
The situation is messy and causes lots of controversy. Facebook feeds and online articles have exploded with comments either showing support for the family or radically against. Fox News known for their persistent conservative views have also been called out for covering the story less than any other news station in order to protect the family.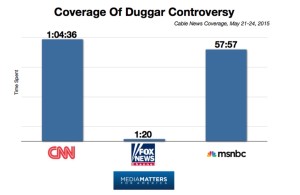 There has been speculation of the oldest Duggar sisters getting a spin-off show with their husbands but people have already refuted that idea. Needless to say, I don't think we will be hearing much from the Duggar family after this situation unfolds.
Sexual abuse is never okay and if you or someone you know is being sexually abused there is a national hotline number you can call to seek support (800) 656-HOPE(4673). You can also visit the website for online support as well, the link is: Rainn
(Visited 78 times, 1 visits today)