Take a look at this week's Sunday Paper where we highlight a few stories in pop-culture and entertainment news.
Happy Birthday to you, Happy Birthday to you, Happy Birthday Dear the Princess of Cambridge, Happy Birthday to you! After months of waiting the Duchess of Cambridge, Kate Middleton, has finally given birth to a beautiful little girl. Kate gave birth in St. Mary's Hospital which is the same place her husband Will was born back in 1982 and first son George back in 2013.
The new Princess of Cambridge who is now fourth in line for the throne was born at 8lbs 3oz. The name has not yet been announced but people are more concerned with the cute first photos captured of the highness as the royal couple left the hospital. Big brother Prince George, 21 months, was also there to meet his new little sister. This was the first time Prince George has officially been out in public in the UK since his own birth.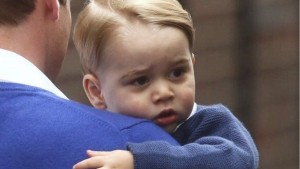 The royal family have been receiving tons of attention and congratulations from around the world. The Obama's who are no strangers to having daughters put out a statement wishing the couple and Prince George "much joy and happiness."
It's almost been a year since the Jay-Z and Solange fight in the elevator at the Met Gala, but that is not stopping Beyonce from attending this year's. The MET Costume Institute Benefit–known for it's outrageous fashion is set to take place Monday at the Metropolitan Museum of Art in New York City.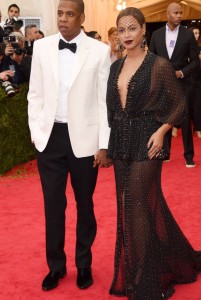 There has been no word whether or not Bey's husband Jay-Z or sister Solange will be in attendance but we can only assume. Since the dispute last year caught on camera in an elevator the family seem to have patched things over with Instagram pictures although no official statements were made.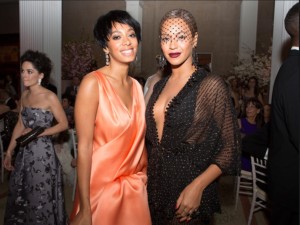 Beyonce doesn't seemed to be phased by the situation and Enews! sources say she is excited to attend the event. This year's theme is China: Through the Looking Glass and we are excited to see what the Queen Bey is going to wear.
Last night was the amazing fight of Floyd Mayweather versus Manny Pacquiao and millions of people tuned in to watch. The fighters went head to head at the MGM Grand Resort in Las Vegas. We saw tons of hooks, jabs, and hugs and by a unanimous decision Mayweather came out on top.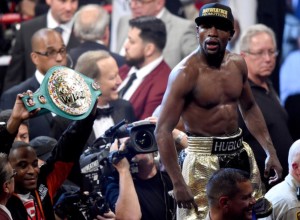 More than the jaw dropping blows or nail bitting moments that could have kept anyone on the edge of their seat, the celeb sitings and fashion were were also taking the air out of us. Justin Bieber who is said to be good friends with Mayweather was excited about his win and Beliebers were excited about him.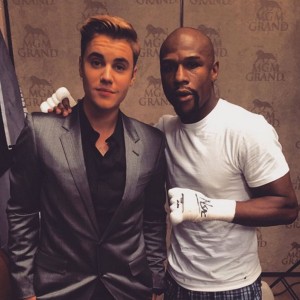 Someone also needed to call the fire department because Beyonce was once again looking hot in her red dress, but her beau Jay-Z was not short stopping in his shiny gray suite. Other celebs in attendance included Jamie Foxx who also sang the national anthem and killed it, Nicki Minaj with her new Fiancé Meek Mills, Kim and Kanye West, Gabrielle Union and Dwayne Wade and so many more!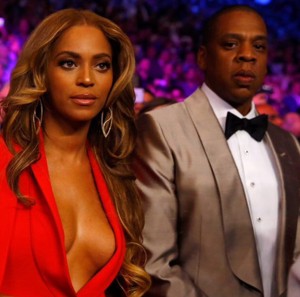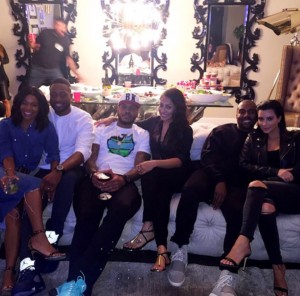 Tell us what you think about these stories in the comments below or by using the hashtag #GlamorousPaper on twitter!
For more stories like these check out our top post of the week:
Celebrity Tweets of the Week
Recap on Bruce Jenner's Tell-all Interview
Grey's Anatomy Fans Create Petition
The Ultimate Gilmore Girls Reunion
Sunday Paper: April 26, 2015
(Visited 92 times, 1 visits today)