Check out the top stories in entertainment and pop-culture news in this week's edition of your Sunday Paper!
Media outlets and print headlines have bombarded news consumers with Ireland being the first country to legalize gay marriage by popular vote. It was announced Saturday that the country was in favor of changing their country's constitution to allow same-sex marriages. The numbers that came in swept the opposing sides vote by nearly 400,000 votes. There was no doubt the amendment would be put in after only one of the 43 parliamentary constituents voted in opposition. LGBT members and allies have been crying tears of joy for the long time coming and hope to see the momentum continue.
Some of Hollywood's A-listers like Sam Smith who is openly gay, Miley Cyrus who recently came out as gender queer, Hozier, Russell Simmons, Sarah Silverman, Olivia Wilde and many more have even joined in showing their support. The hashtag #LoveWins and #IrelandVotedYes are trending on Twitter showing tons of support. Check out some of the tweets below!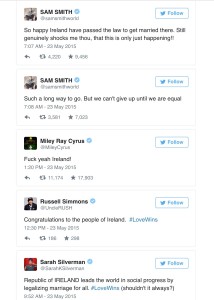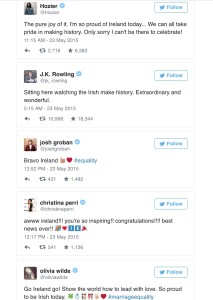 Earlier this week the long anticipated music video for "Feelin' Myself" starring Nicki Minaj and Beyoncé was released on "TIDAL" the exclusive content site, but later leaked to more…obtainable sites.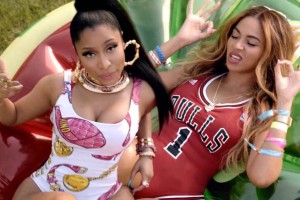 Either way the dynamic duo did not fail to disappoint us with the video and it might have even revived the song from Minaj's 2014 album "The Pink Print." The Coachella inspired video includes both women having a ratchet good time eating cheeseburgers and fries, wearing long jersey dresses, and giving us all the sass humanly possible.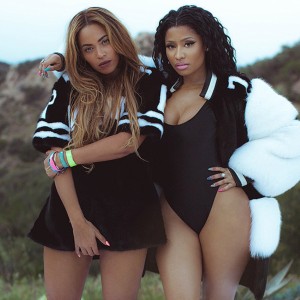 Unfortunately we do not have rights to link the video, but you can for sure find it after a little perusing.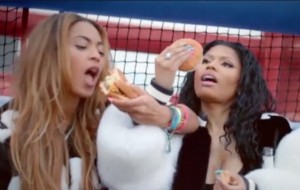 The couple that has been making headlines over-and-over and brought us adorable baby North West are celebrating their one year wedding anniversary. One year ago today Kanye West took Kim Kardashians hand to be his lawfully wedded wife and how could we forget the beautiful ceremony and the week leading up to the big day?
The couple took their vows to Florence, Italy and stunned their family and friends while both dressed in Givenchy. The extravaganza included a star-studded guest list with names like John Legend and Chrissy Teigen, Tyga, Rachel Roy, Jaden Smith and a surprise musical performance from none other than Lana Del Ray. Took a look at some of the wedding photos that are absolutely breath taking.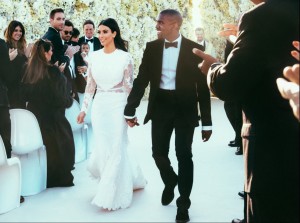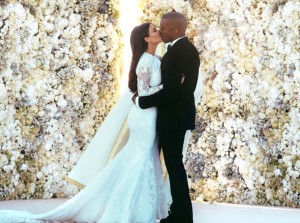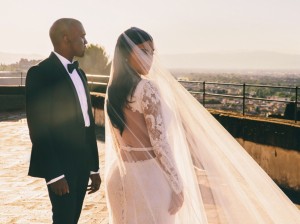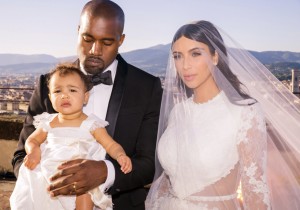 For more stories like these check out some of our other recent post:
4 reasons why the girls of Fifth Harmony are truly BO$$
Celebrity Tweets of the Week – May 22nd
Summer 2015 TV Preview
Hilary Duff has Tinder "Sparks"
James Franco more than pretty face
(Visited 375 times, 1 visits today)