While you may be sad that your favorite shows are winding down for the season, you definitely won't be bored this summer. There are a ton of new shows premiering (plus the return of some favorites) so you will be thoroughly entertained. Here are some of the shows you should check out.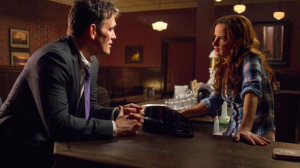 One show worth checking out just premiered last week: Wayward Pines. It centers around an FBI agent who finds himself in a very strange town with plenty of mysteries to uncover, such as how he got there in the first place. It stars Matt Dillon and Juliette Lewis. If you're interested in the psychological thriller, it's on Thursdays at 9:00 on Fox. Some reality/competition shows coming soon include 500 Questions, MasterChef, and America's Got Talent.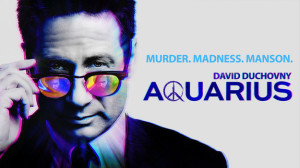 NBC has a new crime drama coming this summer. Starring David Duchovny, Aquarius centers around a police officer in the 1960's who is trying to catch Charles Manson. You can catch this on Thursdays at 9:00. Some additional dramas returning are Halt and Catch Fire (AMC), Pretty Little Liars (ABC Family), and Devious Maids (Lifetime). The intense crime drama Hannibal is also coming back on Thursday, June 4 at 10:00 on NBC.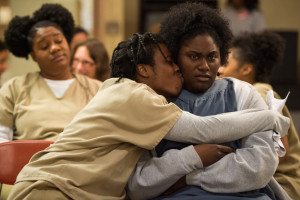 Netflix has some good entertainment planned as well. One of their most popular shows, Orange is the New Black, is returning on June 12. Viewers will be able to stream all 13 episodes immediately. Netflix also has a new show planned, called Sense8. The drama has an ensemble cast (including Lost star Naveen Andrews) and a very intricate plot. It centers around a group of strangers who, after some tragedy, are mentally linked together. They now have to find each other and stay safe because they are being hunted for some unknown reason. If you're interested in thrillers, you can catch season one on June 5.
Finally, ABC has a big new show planned: The Astronaut Wives Club. This period drama centers around the wives of astronauts during the race to get to outer space. It is based on novels, which were inspired by true stories. It looks like it'll be filled with drama, romance, and excitement as well. You can check this out on June 18 on ABC at 8:00.
So, which show are you looking forward to the most? Let us know in the comments or tweet us using #glamorouspaper!
(Visited 81 times, 1 visits today)