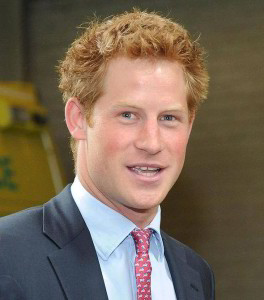 Looks like Prince Harry has a case of baby fever! Ever since the birth of his niece, Princess Charlotte, Harry has been thrilled for his brother and admitted that he would love to have children of his own soon. The prince shared, "Of course, I would love to have kids right now, but there's a process that one has to go through…" The process he is referring to, of course, is finding a wife, which so far the prince has been unsuccessful in. But he isn't worried. He is sure that when the time is right, everything will come into place. Right now he's just enjoying his single life.
Prince Harry is notorious for his love of parties and his wild side, but it seems he is becoming more serious about settling down. And as fifth in line for the throne, he certainly is a very eligible bachelor. His most recent relationship was with Cressida Bonas; they spent two years together. People are watching him like a hawk, though, when it comes to dating. A few months ago a rumor was circulating that the prince was dating actress Emma Watson, and everyone on the internet was talking about it. Those rumors turned out to be untrue, however; since then, no woman has been linked to Harry.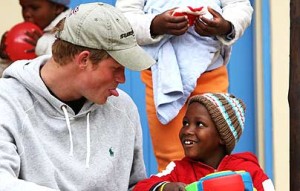 Currently, Harry is traveling around the world, having a very good time "shucking oysters and playing in pub quizzes" in New Zealand. He admits that these journeys would be a lot more fun with someone at his side. The prince is most looking forward to getting home and meeting the new princess; he just missed her arrival because she was overdue. We're positive that Harry will be an excellent uncle to the new princess.
Do you think Harry will find the right woman soon? And who do you think would make a good match for the prince? Let us know in the comments or tweet us using #glamorouspaper!
(Visited 223 times, 1 visits today)