Picture James Franco and you see the the tall, dark, and handsome bad boy from the 90's sitcom 'Freaks and Geeks', Seth Rogen's right hand man, or that funny guy who remade Kanye Wests' 'Bound 2' music video. But there's more to James Franco than his perfectly chiseled jaw and comedic talent. The actor does it all from writing, producing, directing, and teaching.
His debut book was a collection of short stories called Palo Alto. Published in 2010, the book follows a group of teenagers from Palo Alto, California. And boy does it hit adolescence right on the nose. Everyone relates to the rollercoaster of emotions that comes with growing up. The ups, the downs, the confusion, the clarity, the hurt, the triumph, and the list goes on. Palo Alto's complex list of characters embody all of that.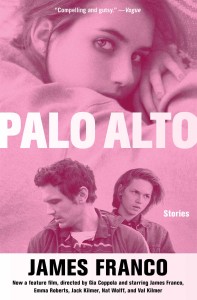 Speaking of characters, there's tons of them. All stories separate but connected at the same time. The storylines occasionally become hard to follow, with twists and turns left and right, but that's symbolic. Young adulthood is a crazy mess of a million things happening at once; and like the book, hard to follow.
But please don't let the messiness turn you away from giving 'Palo Alto a try. It's written beautifully. It's raw and uncensored. You're right in the mix of the lives of every character, feeling their feelings.
The great thing about books is their ability to be turned into movies. In 2014 Palo Alto was released as a full length feature film. And you always hear that movies don't live up to their books, but this was not the case with Palo Alto'. Directed by Gia Coppola with the help of Franco, the cast is phenomenal. It stars actors such as Emma Roberts, Nat Wolff, Val Kilmer, James Franco himself, and a little diamond in the rough; Val Kilmer's son Jack Kilmer.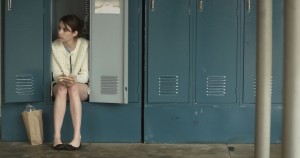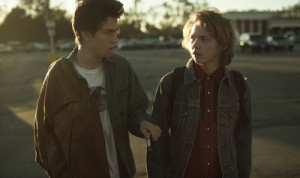 To get a better look at the making of the film check out Vice News' Behind the Scenes look at 'Palo Alto'.
James Franco we applaud you for being an octuple-threat.
Interested in other work by Franco? Check out his short film 'Le Passione' and stay tuned for his new film adaption of John Steinbeck's 'In Dubious Battle'.
What do you think of James Franco's artistic work? Let us know in the comments below or on twitter using the hashtag #glamorouspaper
(Visited 328 times, 1 visits today)